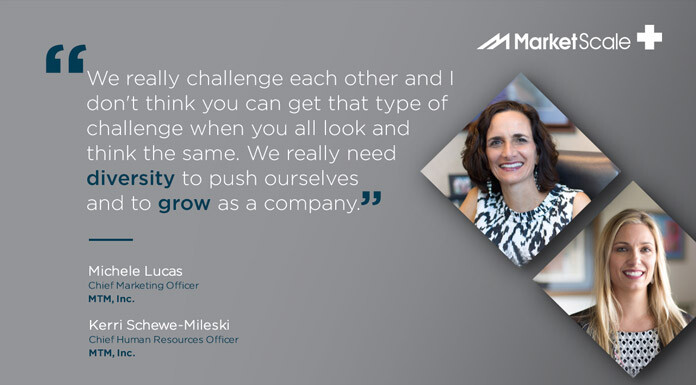 Listen Now: Why a Diverse Workforce Matters
Did you know that historically, women comprise just 36% of the transportation industry's workforce? MTM is proud to be turning that statistic upside down, with our 76% female leadership team driving change and focusing on diversity from the top.
Interested in learning how MTM has achieved such great success with our diversity initiatives, and how our inclusive culture benefits our clients and their members? Our Chief Marketing Officer Michele Lucas and Chief Human Resources Officer Kerri Mileski recently sat down with the host of the Marketscale Transportation Podcast, where they discussed how MTM has prioritized and successfully built a talented, diverse staff by creating an inclusive culture and relying on internal promotion and retention.
"We work hard to make sure our employees feel there is meaning and opportunity, that they can see a pathway for progression." – Michele Lucas
Click play below to listen to the full podcast!