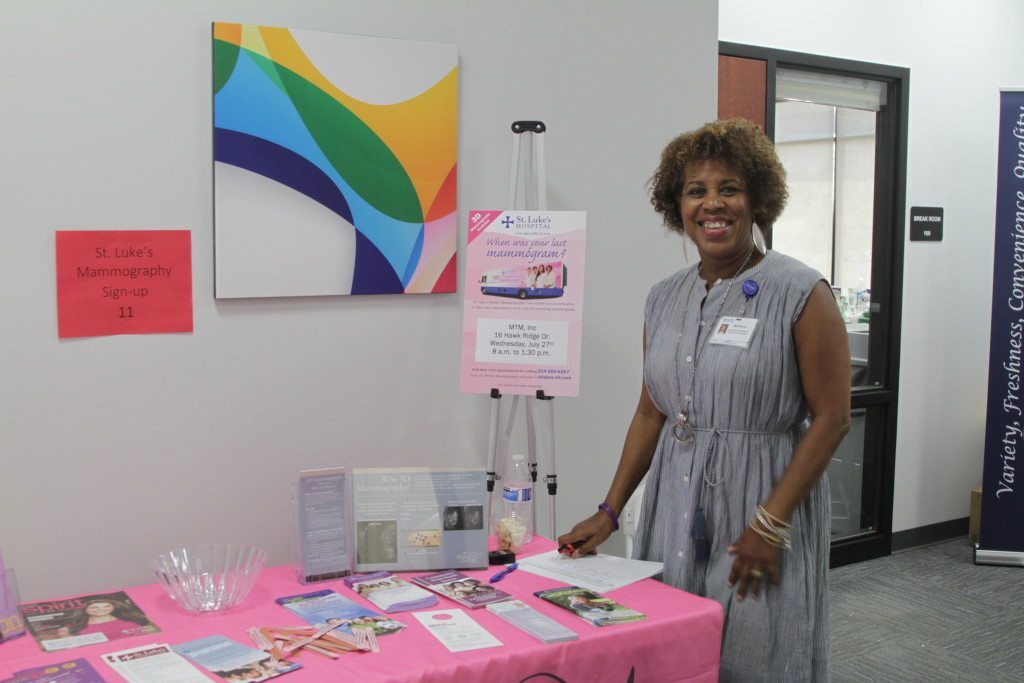 MTM Health and Wellness Fair
Lake St. Louis employees got to know how the MTM benefits available to them can aid their physical, mental, and financial health thanks to last week's Health and Wellness Fair. At the event, staff got the opportunity to engage with the vendors that provide MTM health and wellness benefits. 18 representatives set up tables of information, food samples, giveaways, and more to use in educating employees on how their services could improve their wellbeing. The following providers answered questions and talked to guests from 10:00 a.m. until 1:00 p.m:
Pure Plates, Companion Kombucha, Cochlear Americas, VSP, Terrain Magazine, American Heart Association, Zagster, H&H, CostCo, Sam's Club, RxNGo, United Medical Resources (UMR), Elite Cuisine, Delta Dental, St.  Luke's Mammography Van, Securian, Hyatt Legal Plan, and more.
Employees received a "Passport to Health" to track their journey through the Health and Wellness Fair map. Vendors marked off their visits with stamps. Upon collecting 9 of the 18 vendors' stamps, employees were entered into a raffle to win the following prizes:
Costco membership, Sam's Club membership, designer sunglasses from VSP, electric toothbrush from Delta Dental, healthy market credit, UMR gift basket, RxNGo gift card, one-hour massage, and many more gift cards and other prizes!
JuiceMasters' smoothie truck came out to the event, and employees even participated in a corn hole tournament to raise money for the Adopt the Lodge American Cancer Society charity MTM supports as well. Employees left the fair with great knowledge on services available to them through their MTM employment, and vendors left with hearts full from sharing their passionate work.