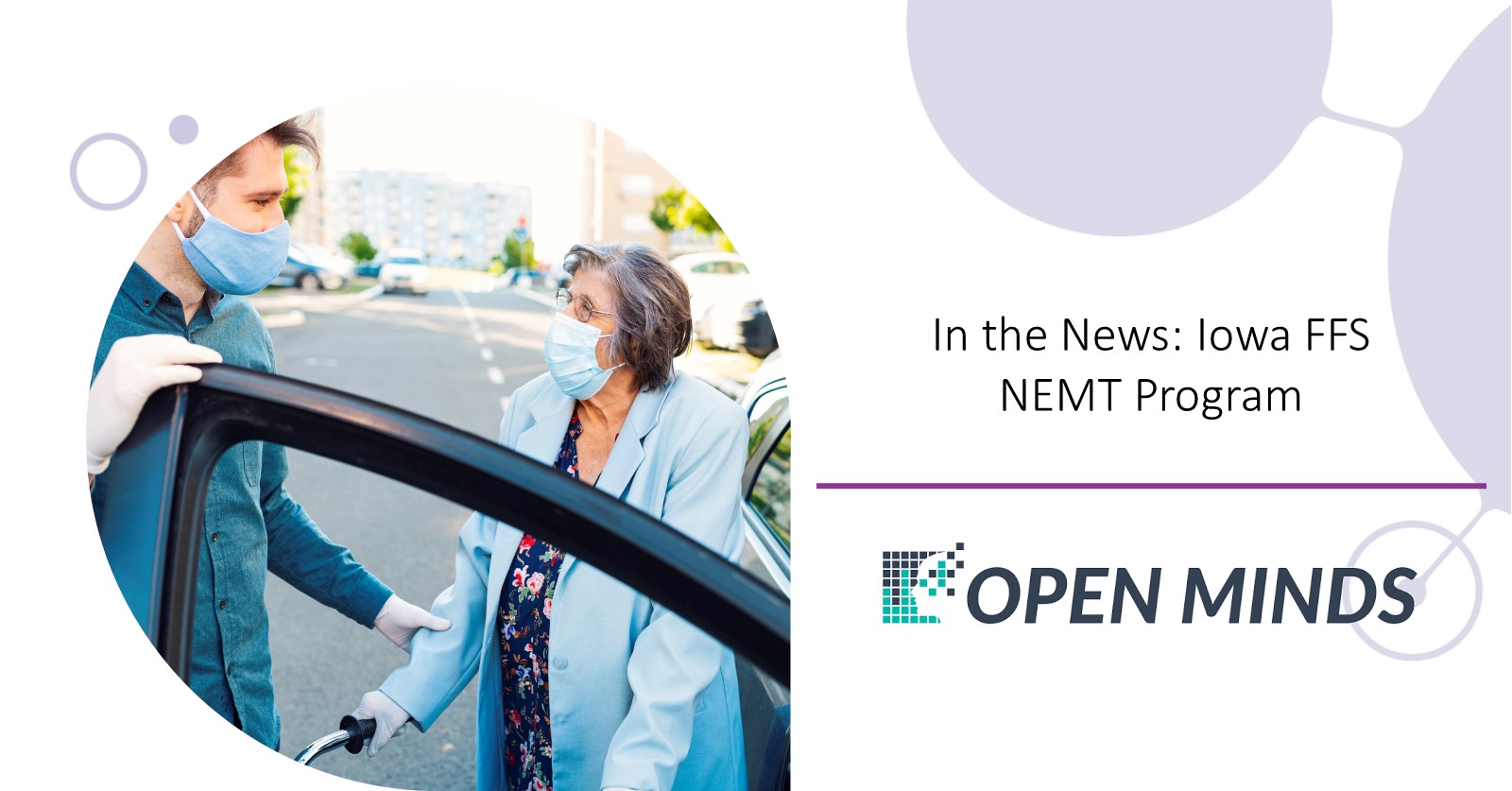 In the News: Iowa NEMT Program Featured in Open Minds
MTM is excited to share that the Iowa Department of Health and Human Services (IDHHS) recently selected us to operate its non-emergency medical transportation (NEMT) program for the state's fee-for-service (FFS) Medicaid population. The contract will begin on January 1, 2023 and run for three years with three one-year extension options. NEMT services through MTM are available for members with full Iowa Medicaid benefits who need travel reimbursement or a ride to their medical appointments.
The contract was awarded to MTM following a competitive bidding process, and was recently featured in the publication Open Minds. Click here to read the full article in Open Minds and learn more about our Iowa NEMT services!