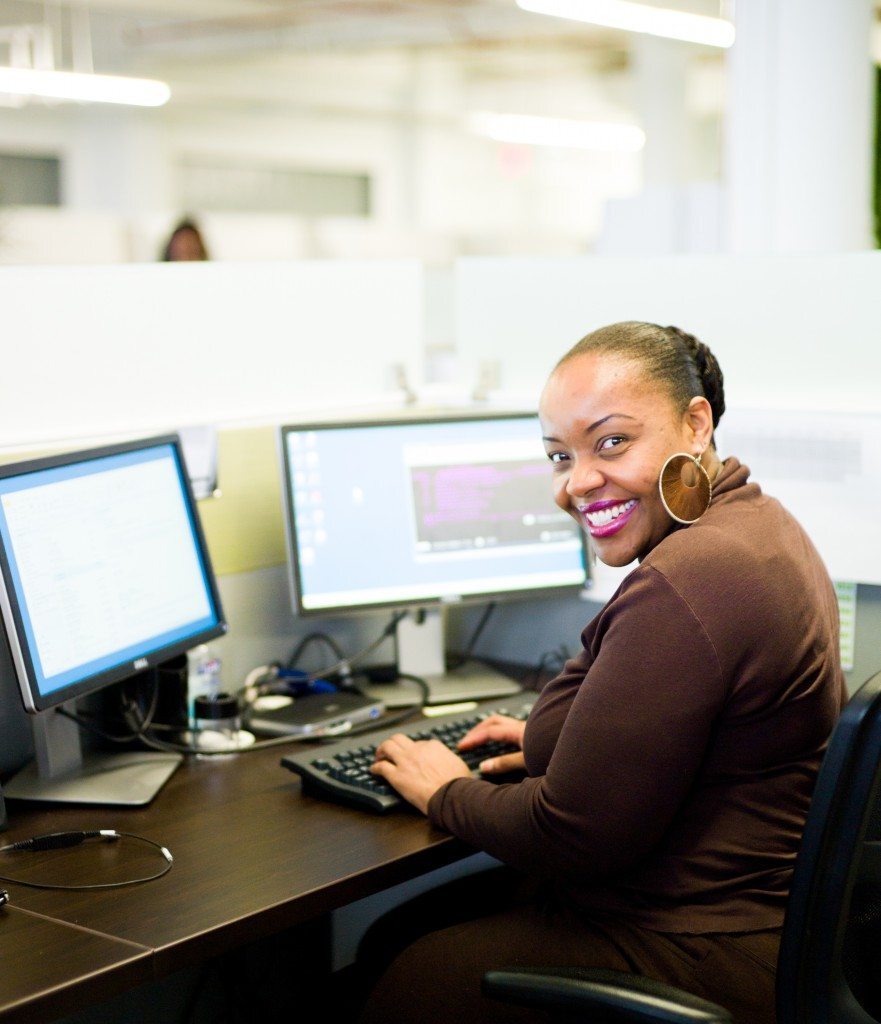 A Friendly Voice for Your Customers
MTM's eight contact centers are at the heart of our operations. Since our inception, MTM has offered customer service operations with supreme attention and focus on quality, reliability, and responsiveness. Responsible for handling more than four and a half million calls every year, MTM's contact centers are geographically dispersed, ranging in location from Minneapolis, Minnesota to New York City. 2014 is already proving to be an excellent year for customer service at MTM, and only promises to get better as the months pass. Below is a snapshot of the highs so far this year, as well as insight into what's in store for the rest of the year.

Customer Service by the Numbers

24/7/365
Hours and days of operation
8
Contact center locations
462
CSRs employed by MTM
12,300
Calls received every day
4,500,000
Annual calls received
7,000,000
Trips booked each year
---
MTM Reaches Quality Score High
MTM's dedicated Customer Service Representatives (CSRs) take great pride in providing superior customer service day in and day out. This dedication was recognized with all-time best quality scores in April. Every month, our contact centers strive to attain tier three quality—or, average quality scores above 95%. In April, all six active contact centers achieved this goal and set a new MTM-wide record monthly quality score of 97.3673%.
Each location well exceeded the 95% goal:
| | |
| --- | --- |
| Minneapolis, Minnesota | 98% |
| Houston, Texas | 98% |
| Lake St. Louis, Missouri | 97% |
| Madison, Wisconsin | 97% |
| Washington, DC | 97% |
| Pulaski, Virginia | 96% |
*Note: In April, MTM's contact centers in New York City and Jackson, Mississippi had not yet begun taking calls.
Congratulations to each contact center, and thank you for your ongoing commitment to providing excellent customer service.
Introducing Member Outreach Services
Outside of scheduling and reservation functions typical in our transportation contracts, MTM's contact centers offer solutions for nearly every customer service scenario. Our CSRs are true extensions of our clients, and our array of contact center services allow you to maintain precise focus on your core business. In particular, CSRs are skilled in assisting health plans in reaching out to members. CSRs can provide both inbound and outbound calling to:
Introduce newly eligible members to their health plan
Inform members of benefit details and limits
Provide education to reduce emergency room utilization
Re-enroll members who are close to benefit expiration
With our new cloud-based contact center technology, MTM offers extensive flexibility and enhanced service capabilities for communications and outreach activities, including live agents and automated messaging if permitted. Using scripts developed by MTM in collaboration with clients, CSRs conduct timely, relevant, and efficient outreach with members in accordance with established protocols. Our blended contact center system allows us to identify the best times to call members for optimal results, ensure beneficial interactions with members, and make the most out of every call.
By improving member understanding of plan benefits and providing valuable information, MTM can help increase member compliance with plan requirements. Additionally, members who are new to a health plan can gain confidence in using their benefits and ease their transition.
New Phone System to Launch Next Quarter
Over the coming months, MTM will migrate our contact center operations to an intuitive new platform called Interactive Intelligence. This innovative enhancement offers a more stable, reliable, and expandable technological solution that will refresh MTM's contact center system to accommodate our ongoing growth and clients' needs.
With Interactive Intelligence comes a plethora of exciting new capabilities that will benefit your organization and the members you serve. Some features of this dynamic platform include:
Cloud-based technology. Because Interactive Intelligence is cloud-based, MTM can seamlessly route calls and more cohesively use staff at multiple contact center locations.
Advanced disaster recovery capabilities. Interactive Intelligence is highly redundant, offering greater capability to use expanded resources as a means for reducing potential outages and service issues during disastrous conditions.
Enhanced quality monitoring. With the ability to record screen movements and patterns, MTM can more intuitively score customer service representatives and identify opportunities for coaching and training.
Intelligent workforce management. Using the system's workforce management tools, MTM can ensure that our contact centers are appropriately staffed to handle forecasted call volumes at all times based on the time period and representative skill sets.
In-depth reporting. Advanced, granular reporting capabilities are built into Interactive Intelligence, allowing MTM to develop customized reports and identify potential areas of improvement.
Intuitive supervision and monitoring. Within the contact center, supervisors have unlimited real-time monitoring capabilities. Representatives can raise electronic red flags during potentially troublesome calls, allowing for live coaching and opportunities for supervisors to take over the call as necessary.
Multimedia contact possibilities. In the future, MTM will support alternative methods of communication, including outbound reminder calls, text messages, web chat, and emails.
For some clients, the transition to the new solution is already in progress; for others, it will be rolled out over the coming months. MTM looks forward to the improvements this upgrade will bring, and we are confident you will be pleased with the transition.