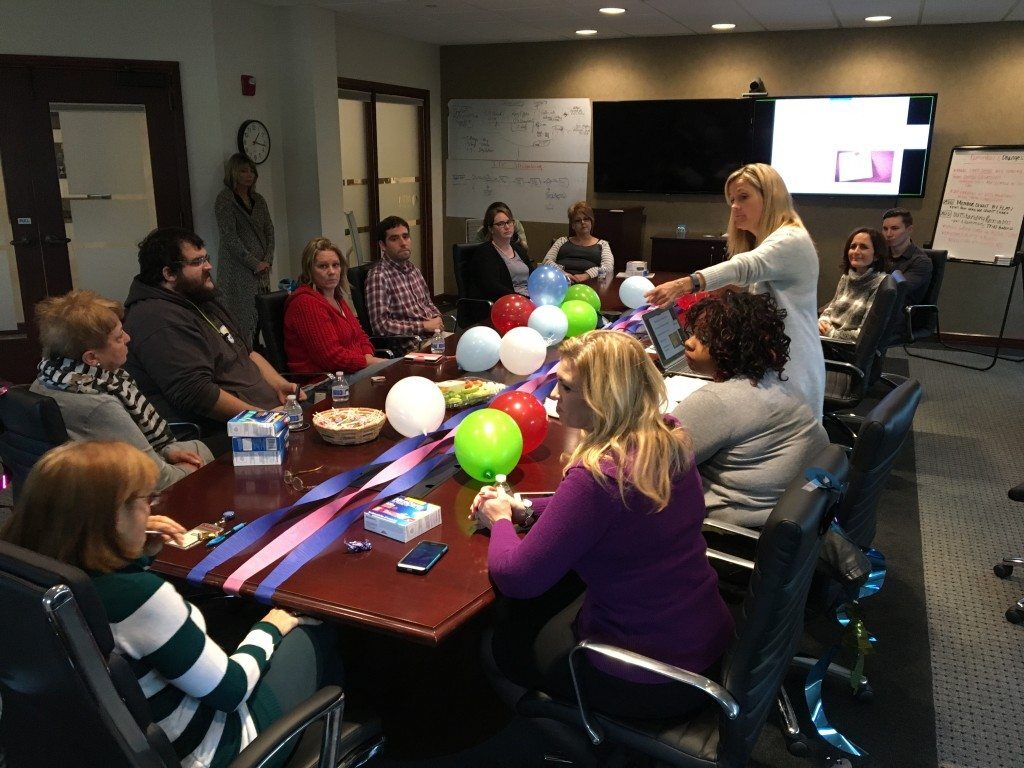 35 Graduate MTM's 'Freedom From Smoking' Program
MTM has worked hard to develop a strong culture of wellness for its employees. Our leadership understands that smoking is more than just a bad habit; it's a serious and devastating addiction that's devastating to our health. Understanding this makes us all the more proud to announce that another 35 MTM employees have successfully graduated from our Freedom from Smoking program!
Graduates from Lake Saint Louis, Wisconsin, Mississippi, Nevada, DC, Minnesota, Virginia, West Virginia, WMATA and Texas offices gathered in their respective conference rooms to share in each other's accomplishments with cake, balloons, and diplomas of achievement.
Andi Boyd, the program's chief facilitator, along with several members of our executive team, including President and CEO Alaina Macia, Vice President of People & Culture & HR Administration Kerri Schewe, CMO Michele Lucas, Vice President of Program Governance, Implementation & Compliance Administration Pamela Cook, and Director of Corporate Wellness and Benefits Chris Mileski made guest appearances to support the graduates.
The best aspect of MTM's Freedom From Smoking program is the support group model. Participants go through the program as a unit. They learn to trust and lean on each when they struggle. Being able to share in the success of those who've run the gamut of smoking cessation with you is no small thing. Giving up tobacco is one of the hardest habits to break, and having support from those who know exactly what you're going through improves mood, provides distractions and boosts health when the stress of quitting overwhelms.
We can't wait for more employees to become smoke-free through MTM's next Freedom From Smoking program in February!