Fleet Management Webinar
Emphasizing Preventive Maintenance in All Processes
A strong, secure fleet requires safety and cleanliness at every turn. It calls for a strong relationship between operational and maintenance functions, proper inspections, thorough training, and robust quality assurance efforts.
In our Fleet Management Webinar, experienced panelists will share preventive maintenance tactics that lead to a culture of communication and trust. With tips for driver training on pre- and post- inspections, proper equipment use, and communicating with mechanics, your organization will leave with innovative ideas for instituting a preventive maintenance program. Our panelists will also share best practices for high quality fleet management: scheduling repairs before issues surface, thorough documentation of all inspections, and purchasing quality parts.
Maintenance can play a part in each and every decision made and action performed within your organization. Find out how on May 2!
Webinar Materials
Download the Webinar Powerpoint Presentation
---
Panelists
W.C. Pihl, Vice President of Business Development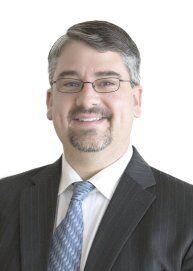 As the Vice President of Business Development for both MTM and Ride Right, W.C. is a seasoned transportation professional with more than 20 years of experience in transit management and business development roles. Named to Mass Transit Magazine's Top 40 Under 40 List in 2011, W.C. has vast knowledge and exceptional understanding of transportation operations—including fleet management—at all levels.
Jimmy Cribbs, Director of Maintenance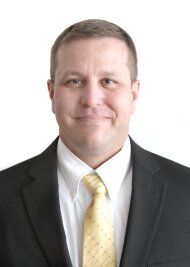 Jimmy oversees all maintenance functions at Ride Right's nationwide locations as Director of Maintenance. Working with regional General Managers, he ensures Ride Right's diverse vehicle fleets receive preventive maintenance, repairs, and body work using only the highest quality vendors. Jimmy has more than 20 years of experience in vehicle and facility maintenance and is an Automotive Service Excellence (ASE)-certified Master Technician.
For transit agencies seeking a contractor for direct delivery of paratransit and fixed route services, MTM's affiliate Ride Right is one of most trusted partners in the transit industry. As communities across the nation are challenged with increasing access while containing costs, Ride Right strives to achieve these goals while focusing on what matters most: the passenger. From extensive fixed route systems in urban areas to flexible paratransit systems in smaller communities, Ride Right offers clients turnkey operations for any public transit structure that maintain a balance of innovation, best practices, and passenger satisfaction. With proven and reliable solutions for nearly every community transportation need, Ride Right provides high quality transit services that reflect positively on your organization.
Discover Ride Right's Best Practices