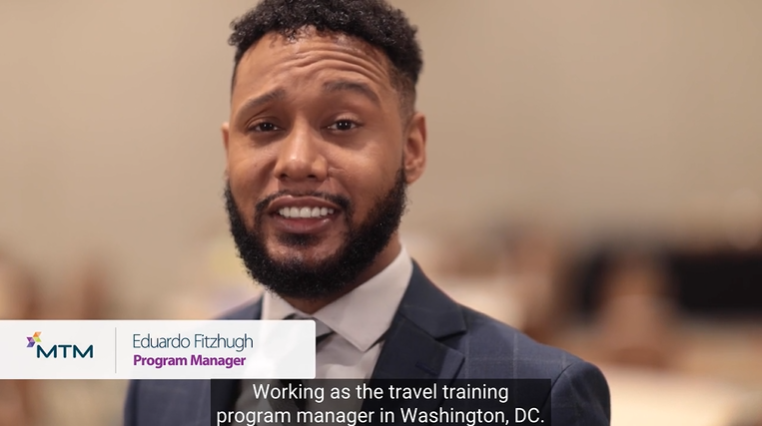 Eduardo Fitzhugh Talks Career Growth at MTM
Career growth at MTM is more than just a buzzword–it's part of our employee journey. From the start of their career at MTM, we help each of our teammates plan their career path and access development opportunities to help them acheive their career goals.
One great example of this is Eduardo Fitzhugh. Eduardo started at MTM in 2007 as a Customer Care Representative, before quickly moving into roles as Team Lead, Supervisor, and Manager within our customer service center operations. Before long, he moved over to our Mobility Management team at MTM Transit, leading our travel training program in Washington, DC. Now, he is the proud Program Manager of our Americans with Disabilities Act (ADA) paratransit eligibility program in Honolulu, Hawaii.
Click play on the video below to hear Eduardo tell his story of career growth at MTM!