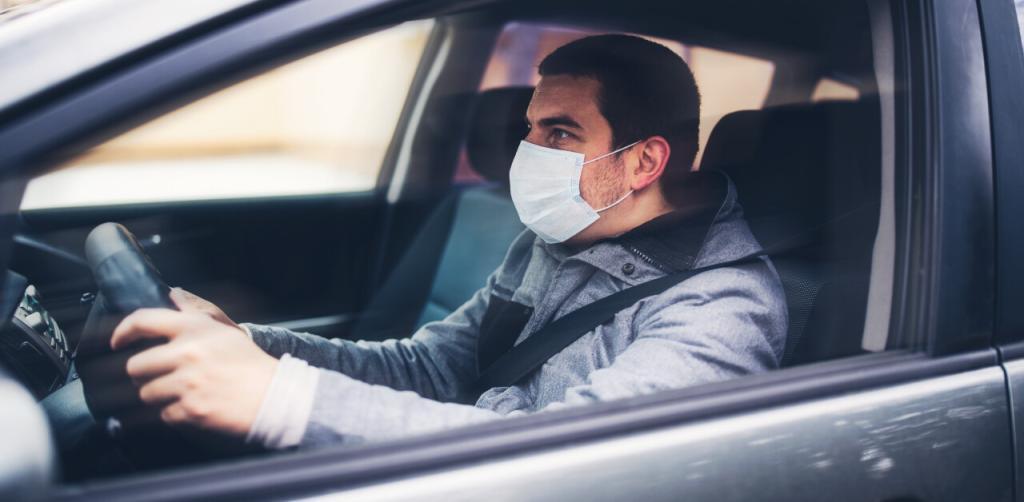 COVID-19: What is MTM Doing?
Life in the midst of the COVID-19 pandemic holds many unknowns. Yet one thing remains true: people continue to band together in the true spirit of community. MTM and our network of transportation partners are happy to do our part by transporting Medicaid members in need of COVID-19 testing and medical treatment. In addition to continuing to provide non-emergency medical transportation for our members, MTM is helping members access COVID-19 testing sites.
Safety is always MTM's top priority, but now, it has taken on new meaning. To safeguard members and transportation providers, we encourage members to drive themselves or have someone they know drive them to testing or medical treatment whenever possible. We offer these members Gas Mileage Reimbursement (GMR) for their complete round trip. This method is the safest for all parties, and complies with social distancing recommendations.
However, we know some members cannot drive themselves, or do not have someone to drive them. For these members, MTM's dedicated Triage team arranges transport with one of our transportation providers. We arrange transportation as soon as possible, and accommodate drive-through testing when necessary.
Every week, we survey our network of transportation providers to see who is willing to transport COVID-19 positive and presumptive positive members. We only dispatch these trips to transportation providers who are willing to transport these members; we do not use transportation network companies (TNCs) like Lyft/Uber for these trips.
In addition, MTM supplies transportation providers with Personal Protective Equipment (PPE), including masks and gloves. We communicate with transportation providers on a regular basis to be certain they follow all Centers for Disease Control and Prevention (CDC) guidelines when transporting positive or presumptive positive members, including:
Wearing PPE and taking proper precautions when wearing/removing PPE
Ensuring members wear a mask, scarf, or bandanna during transport
Not making physical contact with the member
Thoroughly cleaning and wiping down the vehicle after transport, including seats, seatbelts, door handles, and other exposed surfaces
MTM's vision of Communities without Barriers has never been more important, or more challenging. But we are up to the challenge in every way. MTM will continue to be there for our clients and communities, serving in whatever way we are needed. We look forward, with hope, to better days ahead.