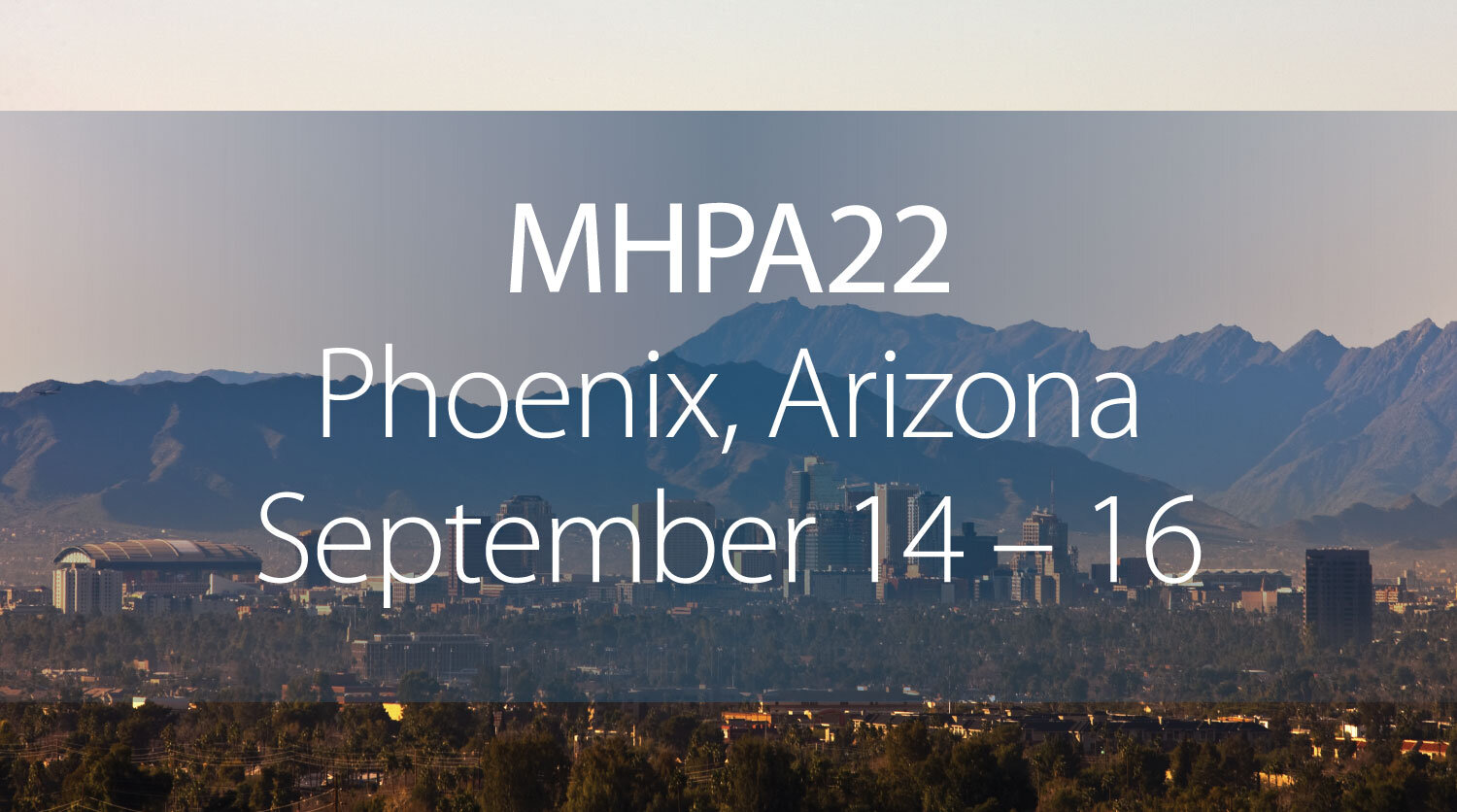 Catch Us in Phoenix for MHPA22!
Every year, the Medicaid Health Plans of America (MHPA) organizes the nation's largest Medicaid managed care conference. MHPA22 will serve as the number one platform to share resources and discuss key issues related to change impacting Medicaid plans.
As Medicaid continues to evolve, MHPA helps its member plans innovate to improve outcomes and to better support and engage enrollees. In just a few years, Medicaid is projected to be a trillion-dollar program, acutely challenging both federal and state governments to rethink and reevaluate the 57-year-old partnership. MHPA22 will convene managed care executives and forward-thinking state and federal policymakers to collaboratively move Medicaid and managed care forward to meet the challenges and opportunities ahead.
MHPA22 will also feature expertly crafted educational sessions to help health plans drive equity, deliver value, and improve lives. Our own Vice President of Public Affairs Phil Stalboerger is leading a session with Jamie Bruce, Health Plan CEO at UnitedHealthcare Community and State (Missouri). Join Phil and Jamie on September 15 at 11:30 a.m. as they examine health equity from the transportation lens—showcasing how non-emergency medical transportation (NEMT) brokers help health plans meet members where they are and deliver them to care.
Plus, don't miss us at Booth #103!
See you in Phoenix!
Event Details
When: September 14 -16
Where: Sheraton Phoenix Downtown, Phoenix, Arizona
About: MHPA is dedicated to protecting the financial and structural viability of the Medicaid program to ensure access to needed health services for America's underserved populations. MHPA supports efforts to address the needs of Medicaid beneficiaries through innovative strategies that drive better health outcomes, greater beneficiary choice, and whole person care. Their annual conference is the must-attend conference where the country's health plan executives go for all things Medicaid. These decision-makers learn the latest policy developments, share best practices, and network in a Medicaid-only setting unmatched by other healthcare conferences.