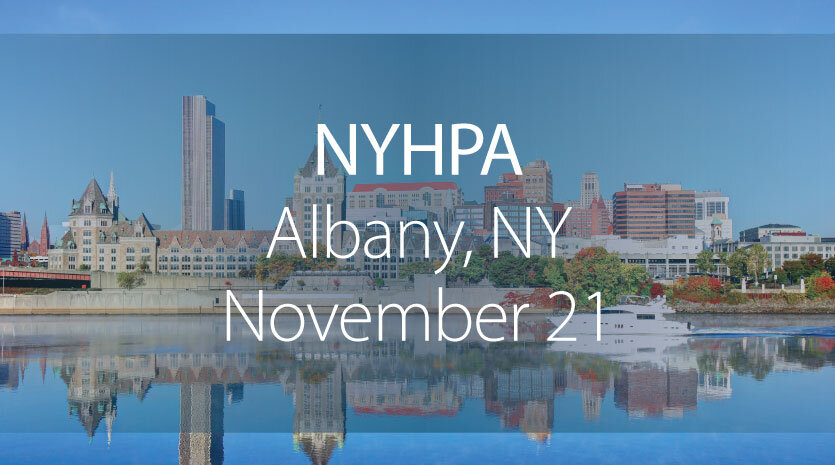 Catch MTM at the 2019 NYHPA Annual Conference
If you're a New York-based health plan, you don't want to miss this year's New York Health Plan Association (NYHPA) Annual Conference. MTM is excited to be a part of the 2019 event, themed The Cost Conundrum: What's Driving Health Care Costs and How Do We Hit the Brakes? This year's conference is slated to be held at an exciting new venue, the Albany Capital Center. If you're planning to attend, catch MTM representatives at our booth to learn more about our innovative health care solutions that can help your health plan improve member health outcomes and reduce operating expenses.
See you in Albany!
Event Details
When: November 21
Where: Albany Capital Center, Albany, New York
About: NYHPA was established for the purpose of promoting the development of managed health care plans within New York state. This year's NYHPA conference will examine the challenge of rising costs and solutions to make health care more affordable for New Yorkers, with panels discussing the underlying factors behind health care spending, the impact of payment reform efforts on cost and quality, and how purchasers and providers are confronting rising costs and the changing dynamics of the marketplace.