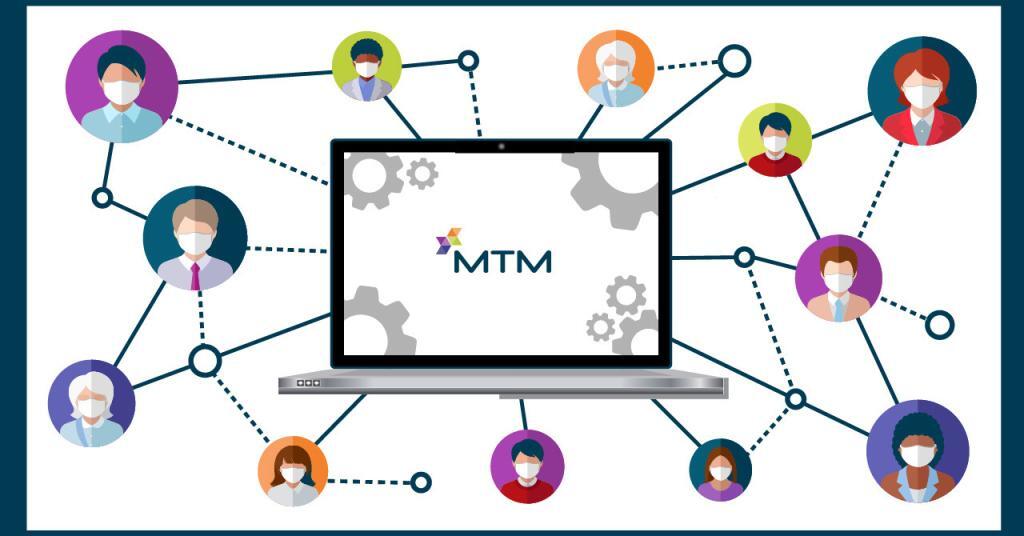 Building Relationships During a Pandemic
MTM's Community Outreach team is a dedicated resource that helps our medical facility partners coordinate non-emergency medical transportation (NEMT) for their patients. While this typically involves in-person meetings and visits to facilities nationwide, during the pandemic our Community Outreach Trainers have had to get creative. With facilities closing their doors to everyone but critical staff and their patients, we've adopted a user-friendly virtual method that allows stakeholders to access training via live sessions or recorded on-demand sessions–all available via their computer. Even while moving to a virtual training format, our Community Outreach team has delivered more than 2,700 outreach sessions nationwide.
"I've never seen our Community Outreach team work harder, collaborate better, or show more compassion or support for their communities," said Melissa Workman, Senior Manager of Training, about the challenges her team has faced and the solutions they have developed to ensure our stakeholders understand how to access MTM's services. "They didn't hesitate to accept the challenge, and began working in more ways than ever to ensure satisfaction while supporting our facility partners and their patients."
Aside from continuing to build strong relationships with stakeholders through training, they've also provided an exceptional level of personalized support. One example is our Wisconsin Community Outreach Trainer Paul Skoglind, who has changed how he engages with his contacts.
"This is an incredibly trying time for all of us," Paul said. "I've found myself being more emotionally supportive with facility staff, and remind myself to ask them how they are coping before discussing business. Everyone is going through such challenging circumstances, and it's important to pause for a moment and show you truly care–and that we are in this together."
Thank you to our Community Outreach team for adapting to the ever-changing landscape of today's world. MTM remains committed to building strong working relationships with our stakeholders in our effort to remove community barriers nationwide.
If you'd like to connect with a Community Outreach Trainer in your area, email CO@3.233.0.216.