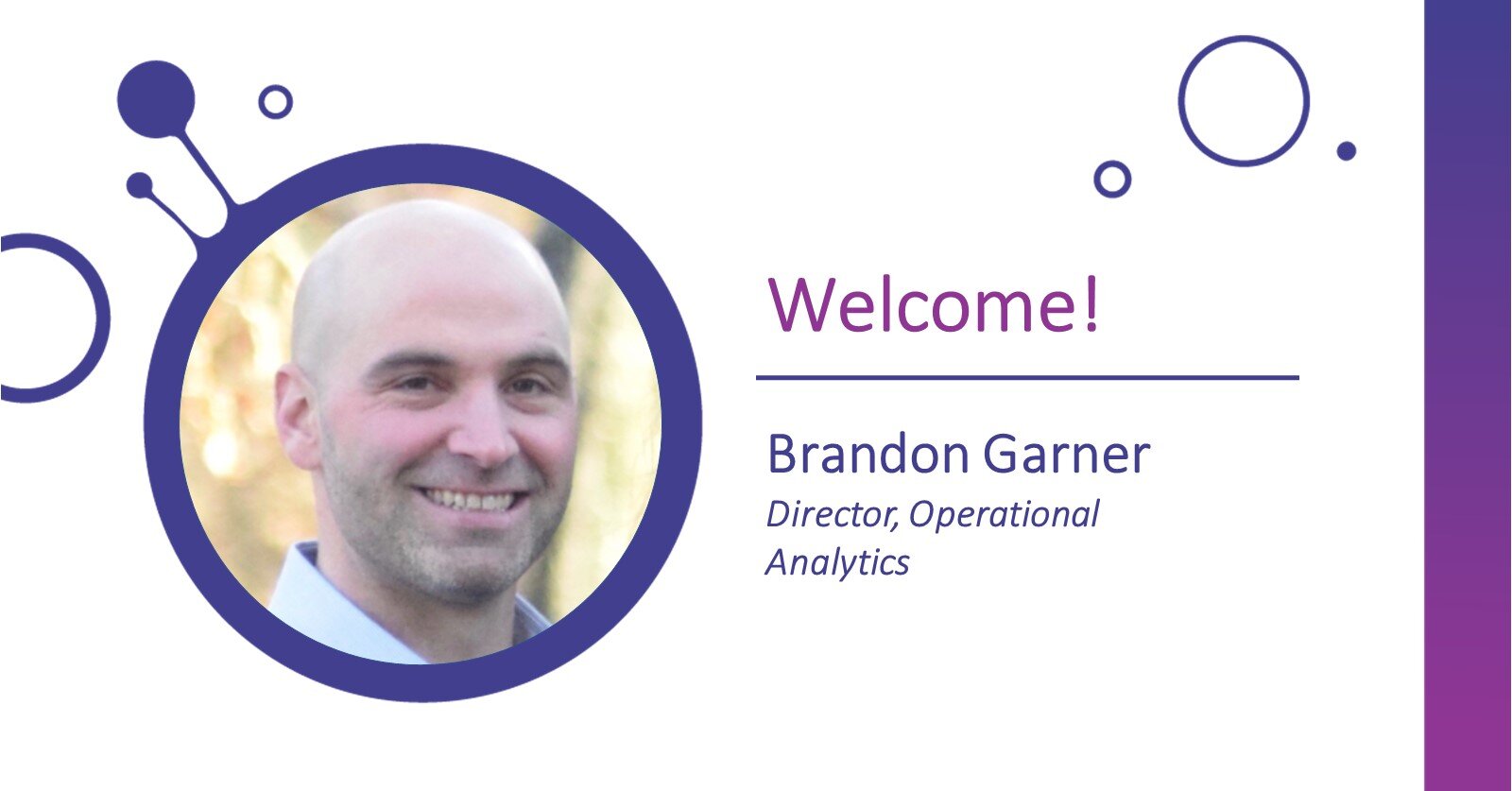 Brandon Garner Joins MTM as Director, Operational Analytics
As MTM maintains our focus on continuous operational improvement, we are excited to announce that we have hired Brandon Garner as Director, Operational Analytics. Brandon will oversee all areas of MTM's operational reporting and data governance, providing analysis and insight to our Operations teams. Working with our Technology team, Brandon will direct, manage, and deliver reporting and analysis on nationwide data, as well as client-specific metrics, with the goal to achieve cost efficiencies and improve service quality for our members and clients across the country.
Brandon has more than 23 years of experience in data and financial analysis roles in the healthcare industry, including at companies such as United Healthcare and Express Scripts. He comes to MTM from Express Scripts, where he spent more than 20 years. Most recently at the organization, he served as Senior Manager, Financial Shared Service, where he led a team of employees responsible for data collection, analysis, and reporting to drive process improvements and reduce financial risk. He earned his bachelor's degree in business administration from the University of Missouri – St. Louis, and his MBA from Lindenwood University.
"Brandon is a true data-driven leader who possesses the keen ability to build effective teams and deliver innovative solutions," said MTM's Chief Operating Officer Dawn Kotva. "His experience in analyzing complex systems, data mining, and automating reports will enable us to better understand non-emergency medical transportation (NEMT) performance and implement solutions that improve service quality."
Welcome to MTM, Brandon!