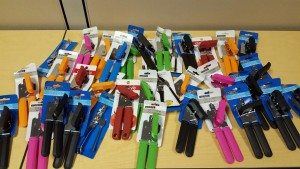 Texas Contributes to The Houston Food Bank
Members of MTM's Texas Care Management department spearheaded a campaign to collect hand held can openers for The Houston Food Bank.
As part of a new initiative, the food bank has begun a "Backpack Buddy" program to provide child-friendly, non-perishable, easily consumed, and vitamin-fortified foods that fit into children's backpacks. On Fridays after school, backpacks are given to children who, without this program, may go without eating until Monday morning. Thanks for our Texas Care Management Team, each child will receive a can opener in their package to ensure they are able to open any canned food they receive.
Employees collected a total of 50 can openers! What a great way for this new group to kick off their community service contributions. All cans were delivered just in time to be sent home in "Backpack Buddies!"