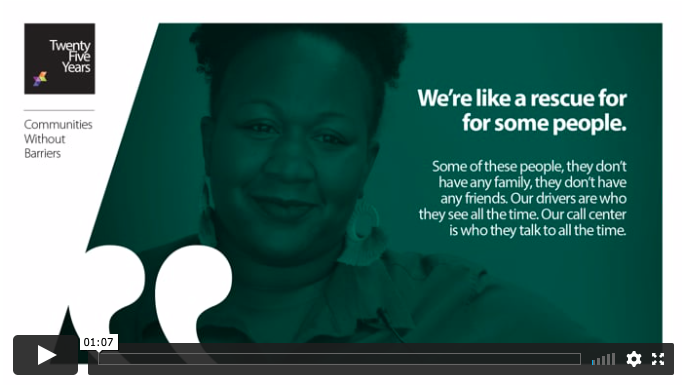 Vendor Account Manager Shadraila James on Connecting Members to their Communities
Nationwide, the transportation disadvantaged members we serve often lack a critical component of a fulfilled life: connection to family, friends, and community. In this video, Texas Vendor Account Manager Shadraila James highlights how MTM's staff and network of transportation providers serve as our members' main contact to the outside world. From the drivers employed by our transportation providers who take them to their appointments, to the Customer Care Representatives they speak to on the phone when scheduling their rides, we're proud to remove barriers for more than 20 million members every year.
Click play in the video in the header of this post to meet Shadraila and learn how she strives to be the best partner possible to her transportation providers and the members we serve.