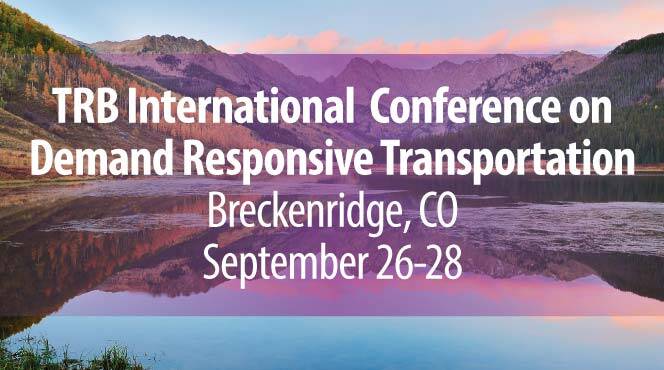 MTM at TRB's 2016 Conference
The Transportation Research Board's (TRB) 2016 International Conference on Demand Responsive Transportation will take place September 26-28, 2016 in Breckenridge, Colorado. Our MTM team will discuss trends in technology from 3:00-6:00pm on Sunday the 25th and Monday the 26th from 7:30-10:00am. We can't wait to make connections worthy of future collaboration!
MTM Vice President of Business Development W.C. Pihl, respected as an innovator in transit technology, will appear as a panel member for the "Technology Forum: A Look Inside the Crystal Ball" on September 28th, from 8:00 – 9:45am  at the conference as well. Participants may prepare questions prior to the conference or during the days prior to be answered by W.C. and the other panelists, who will each provide insight on how they're utilizing specific technologies to answer needs of the marketplace.
MTM is honored to be involved in the International Conference on Demand Responsive Transportation in these various channels and looks forward to sharing how we're removing community barriers!