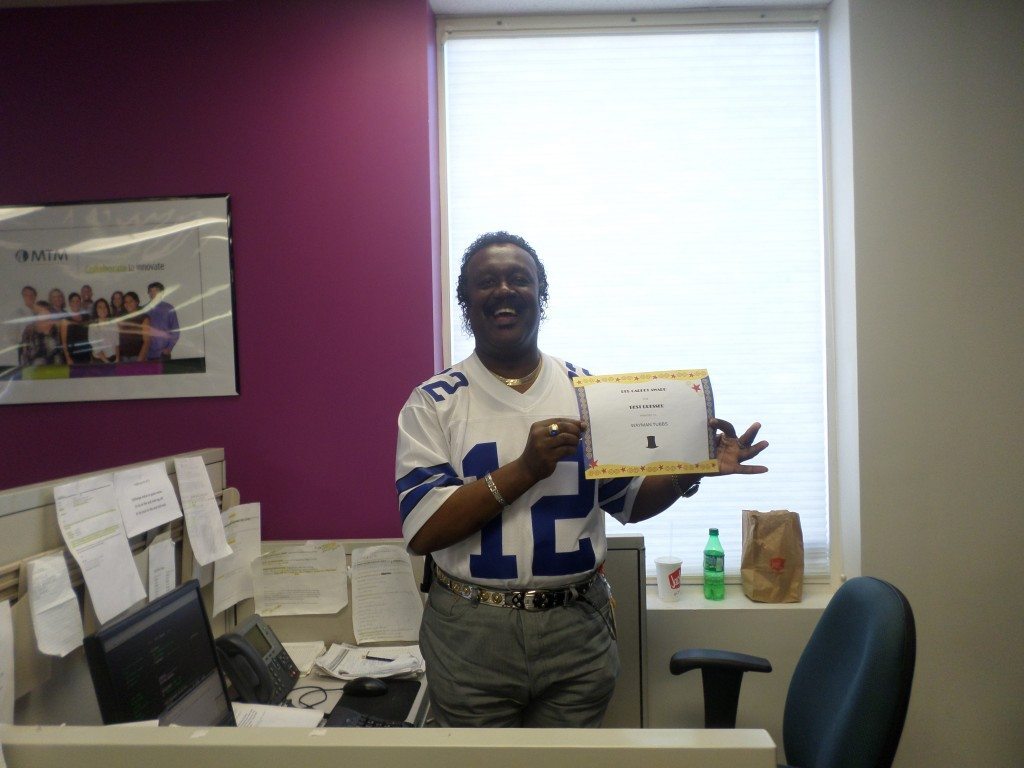 The Customer Service Center in Texas held a red carpet event to give out "Best Of" awards for categories like "Best Attitude," "Best Humor," "Most Creative," and much more!
The votes were tallied and certificates handed out for the following individuals for each category:
MTM King – Thomas Marshall
Best Attitude – Renee Vivens
Most Likely to Succeed – Lacey Hudson
2nd Place Best New Customer Service Rep – Eduardo Montano
1st Place Best New Customer Service Rep – Tomeka Miller
Most Likely to Help Others Succeed – Harold Brice
Most Helpful – Corri Babineaux
Best Humor – Dominic Lane
Best Smile – Marquell Decluette
All About MTM – Chiquita Bush
Best Singer at the MTM Christmas Party – Pansy Moore
Best Dressed – Wayman Tubbs
All About Me – LaShonda Rabotte
Most Creative – Kamia Hall
The contest was all in fun. Employees had a great time at the morale boosting event!