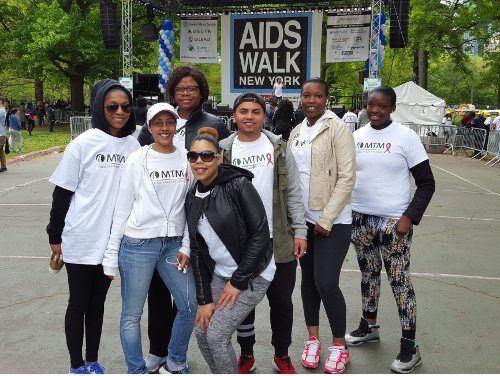 NY AIDS Walk Participation
On May 15th, employees in New York participated in the 2016 New York AIDS Walk, the largest single-day AIDS fundraising event in the world. Participants got in three miles of their walk before rain came, but had a great time knowing they were making a difference at the AIDS Walk despite. They'd put in much too effort to this event to beforehand not to!
Employees set up a fundraising page where walkers could sign up to join the "MTM Rockstars" walking team and track progress. A goal was set of $300 to contribute to the cause, but it was reached in the following 24 hours! The bar was set much higher then- to $1,000! Over the next two weeks, $945.00 were raised thanks to the support of MTM employees, friends, and family. The funds raised benefited more than 40 tri-state area AIDS service organizations. They will serve organizations working to prevent and fight against the disease- to those providing hot nutritious meals to HIV-positive persons, others finding safe, stable, and affordable housing for New Yorkers who face HIV/AIDS and homelessness, organizations connecting those who are living with HIV/AIDS to life-sustaining medical care, and others creating educational programs that target those at highest risk. Thank you to all supporters and participants in New York.