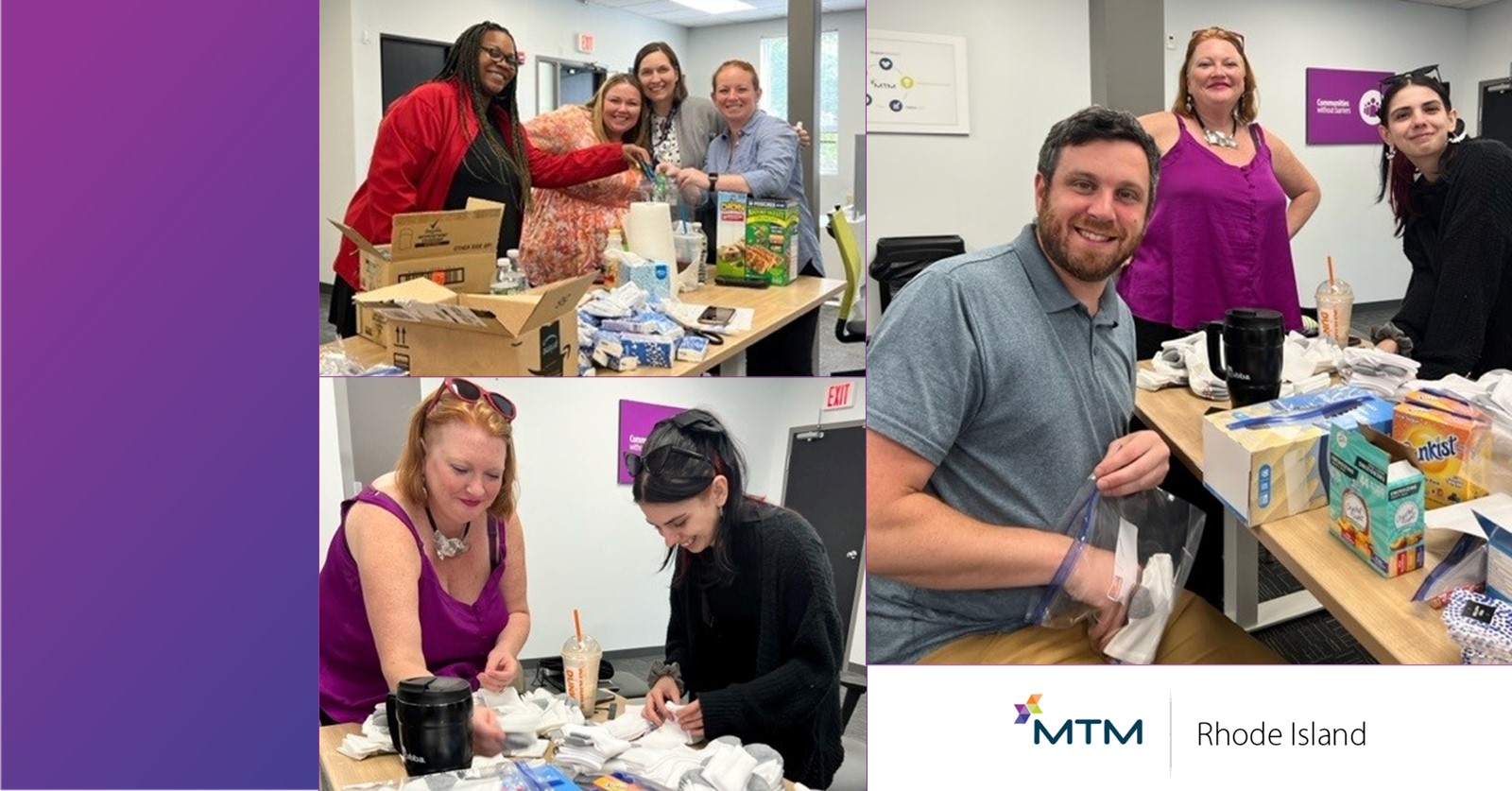 MTM Teammates Create Comfort Bags for Unhoused Rhode Islanders
In a world where compassion and empathy can make a significant difference, our team in Rhode Island showcased their commitment to their local community by collaborating to create comfort bags for community members in need. These bags, filled with essential items and a heartfelt message, were donated to a local shelter for distribution to unhoused Rhode Islanders. Through their dedicated efforts, our Rhode Island teammates demonstrated the power of collective action and the profound impact that small gestures of kindness can have on the lives of those in need.
Recognizing the hardships faced by unhoused individuals in their community, the team pooled their resources, time, and skills to create comfort bags that would provide some relief and support. The team carefully curated the contents of each comfort bag. The final bags included clean socks—a crucial yet often overlooked item for unhoused individuals—as well as sunscreen to protect against the sun's harmful rays. Additionally, toothpaste and a toothbrush were provided to promote oral health and hygiene. To offer a source of nourishment, the bags were also filled with snacks. Lastly, each bag contained a card with a motivational message stating, "You Matter!" This heartfelt gesture aimed to remind recipients that they are seen, valued, and deserving of support.
By collaborating to create these comfort bags, our team was honored to touch the lives of unhoused individuals in their community in a small, yet profound, way. The simple act of providing clean socks and basic self-care items can go a long way in restoring dignity and offering some relief to those facing difficult circumstances.
Thank you to our Rhode Island teammates for your shining example of how we can come together to make a meaningful impact in our communities while spreading compassion, hope, and a reminder of each individual's inherent worth. We all have the power to make a difference, one small effort at a time.