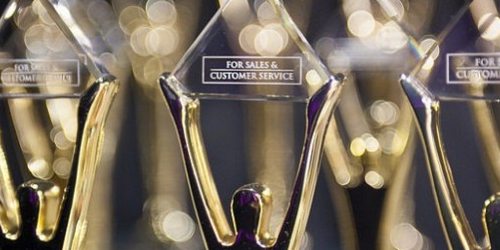 MTM Named a Finalist for Six 2016 Stevie® Awards for Sales & Customer Service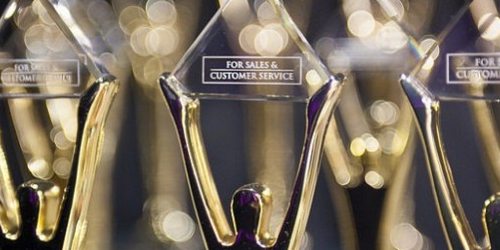 MTM, Inc. was notified today that it has qualified as a finalist for six Stevie® Awards for Sales & Customer Service. Ultimately, MTM and its staff will be named a gold, silver, or bronze award winner in each of the following categories at the tenth annual awards gala:
Contact Center of the Year (Up to 100 Seats): Washington, DC Customer Service Center
Contact Center of the Year (Over 100 Seats): Pulaski, Virginia Customer Service Center
Customer Service Training Team of the Year
Customer Service Department of the Year – Airlines, Distribution & Transportation
Contact Center Manager of the Year: Shane Oskins
Contact Center Professional of the Year: Spencer Saythong
The final results will be announced during a gala banquet on Friday, March 4 at the Paris Las Vegas Hotel in Las Vegas, Nevada. Finalists from the U.S.A. and several other nations are expected to attend. More than 2,100 nominations from organizations of all sizes and in virtually every industry were evaluated in this year's competition, an increase of 11% over 2015. The awards are presented by the Stevie Awards, which organizes several of the world's leading business awards shows, including the prestigious International Business Awards and American Business Awards.
"Providing excellent customer service to our members is one of MTM's top priorities," said President and CEO Alaina Maciá. "We strive to ensure our callers receive attentive, helpful service that ensures they are connected with the healthcare services they need as quickly as possible. I am incredibly proud of Shane and Spencer; our Training Team; our Washington, DC and Pulaski customer service centers; and all of our customer service staff nationwide for the hard work and dedication they demonstrate day in and day out."
More than 60 members of several specialized judging committees will determine the gold, silver, and bronze award placements from among the finalists during final judging, to begin January 25.
"The Stevie Awards for Sales & Customer Service continues to be the fastest-growing of our international awards programs," said Michael Gallagher, president and founder of the Stevie Awards. "The sheer number of nominations is matched by the increasing quality of those nominations. We congratulate all of this year's finalists and wish them well in the next phase of judging."
Details about the Stevie Awards for Sales & Customer Service and the list of finalists in all categories are available at www.StevieAwards.com/Sales. Sponsors of the 10th annual Stevie Awards for Sales & Customer Service include Sales Partnerships and ValueSelling Associates.
MTM is a medical and transportation management company that removes community barriers for eight million people annually in 26 states and the District of Columbia. MTM manages transportation, home and community based services, call center activities, ambulance claims, and functional assessments and travel training for state and county governments, Medicaid and Medicare managed care organizations, and healthcare providers. These entities rely on MTM to meet quality and safety standards while containing costs. MTM operates nine customer service centers that process eight million calls and schedule ten million trips per year. Founded in 1995, MTM is a privately held, woman-owned business enterprise.