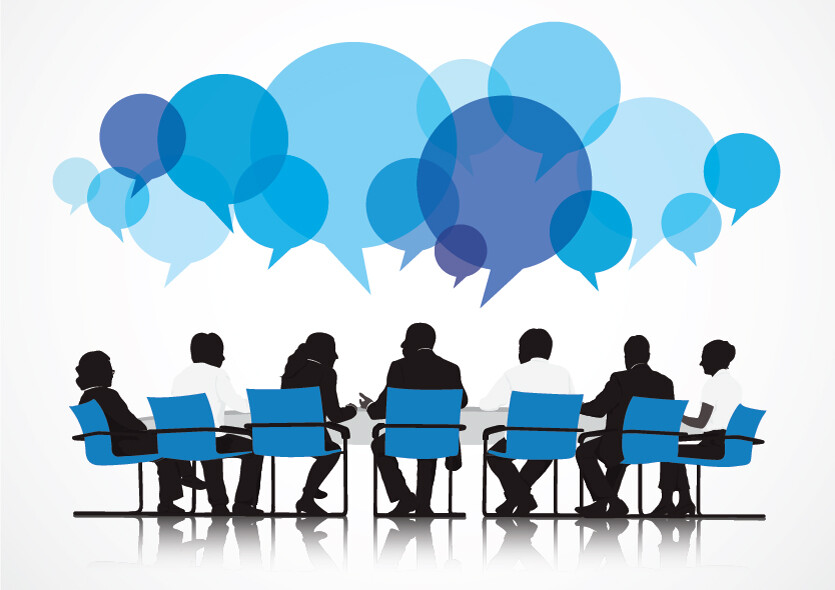 MTM Establishes Advisory Board
To support MTM's ongoing growth and expansion into new areas of business, we are pleased to announce the formation of our Advisory Board. The Advisory Board will meet quarterly with our executive team, providing guidance and strategic direction for MTM's future. The four inaugural members of the Advisory Board are respected business leaders in the St. Louis community: Michael Castellano, Jack Griffin, Charlotte Martin, and Beverly Lucas Propst.
"Our Advisory Board will be invaluable to MTM's future success as they offer their business insights and strategic guidance to our decision making," said MTM's President and CEO Alaina Maciá. "Each of these board members have been incredibly successful, and their counsel will help us diversify our approaches. I look forward to collaborating with the Board, and appreciate their support and expertise as we work together to not only strengthen MTM—but the St. Louis business community and economy as a whole."
Meet MTM's Advisory Board
Mike Castellano is an accomplished senior executive, accountant, and board member with more than a decade of success and experience in the rapidly changing healthcare industry. Currently the CEO of Esse Health, he oversees one of St. Louis' largest independent primary care physician groups. Mike previously served in executive leadership roles with companies like Evans & Dixon LLC; UniGroup, Inc.; Nooney Company; and Emerson Electric. He earned his MBA from St. Louis University, is a CPA, and holds Six Sigma Black Belt Certification in Lean Healthcare.
Jack Griffin has more than 25 years of experience in leadership positions, and currently serves as the Chairman of the Board and CEO of Atlas World Group, Inc., a national transportation and logistics company. Prior to joining joining Atlas, he worked in various senior management roles within the transportation industry. Jack has also previously served as chairman of the Evansville Tri-State Heart Walk, and currently sits on the American Heart Association's Board of Directors. He earned his graduate degree from Columbia University.
Charlotte Martin is a seasoned senior executive with a proven track record of achieving outstanding business results. As former President and COO of Gateway EDI, a $100 million healthcare technology company, she led the organization to explosive growth, earning fastest growing private company designation in St. Louis three times. Charlotte has advised numerous private companies, and has held board positions at Abel Oil, Contegix, St. Louis Public Radio, and the Lindbergh Schools Foundation. Charlotte earned her master's degree from the University of Missouri-St. Louis.
Beverly Lucas Propst has more than two decades of experience as a board member, senior executive, and attorney. Currently the Senior Vice President of Human Resources for Graybar Electric, she leads the human resources function for a $6 billion Fortune 500 company. Prior to taking on an executive role in 2008, she served as counsel in Graybar's legal department and at two St. Louis area law firms. Beverly was named one of St. Louis' most influential business women in 2015, and currently sits on the Board of Directors for Forest Park Forever, the Magic House, and Midwest Health Initiative. She earned her JD from the University of Illinois College of Law.