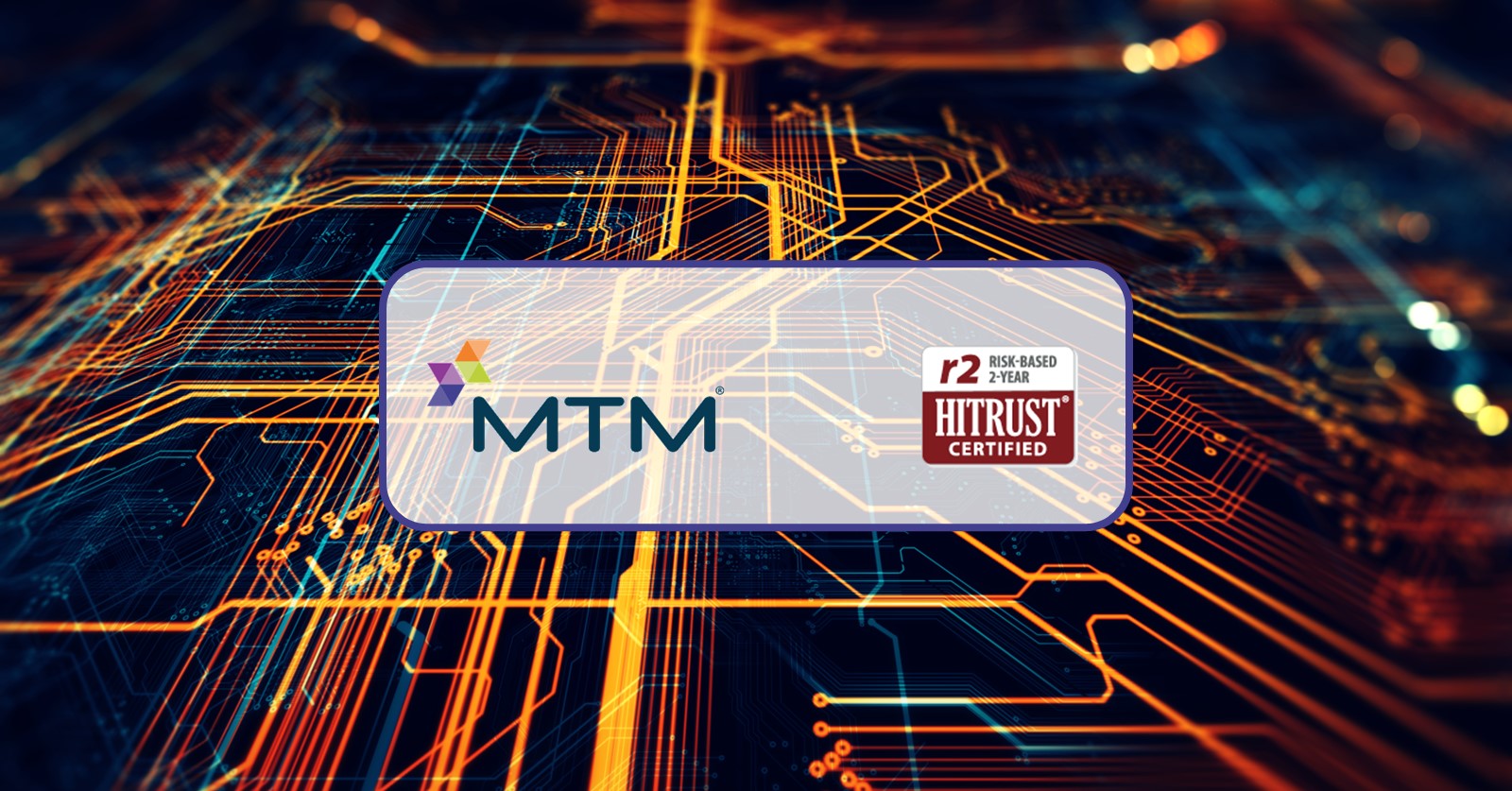 MTM Achieves HITRUST Risk-Based, Two Year (r2) Certification to Mitigate Risk in Third-Party Privacy, Security, and Compliance
As one of the nation's leading and most innovative non-emergency medical transportation (NEMT) brokers, MTM is honored to announce that our MTM Link technology platform, hosted in AWS, has earned certified status by HITRUST for information security.
HITRUST Risk-Based, Two-Year (r2) certified status demonstrates that the MTM Link platform has met demanding regulatory compliance and industry-defined requirements, and is appropriately managing risk. MTM first achieved HITRUST certification in 2018, placing us in an elite group of organizations worldwide that have earned this status. By including federal and state regulations, standards, and frameworks, and incorporating a risk-based approach, the HITRUST Assurance Program helps organizations address security and data protection challenges through a comprehensive and flexible framework of prescriptive and scalable security controls.
"HITRUST certification has become the gold standard for information protection in the healthcare industry," said MTM's President and CEO Alaina Maciá. "Our clients are under increasing pressure to meet complex compliance and privacy requirements, and this certification gives them an extra level of assurance that MTM provides ultimate protection of PHI. By achieving this prestigious certification, we're pleased to demonstrate to our clients that we have the highest standards for protecting sensitive data and information through security, confidentiality, and integrity."
"Without consistency, transparency, and reliability, an information security assessment can't provide the requisite level of assurances needed to make important business decisions. That's why we focus on producing the highest quality reports available," added Vincent Bennekers, HITRUST's Vice President of Quality. "Achievement of a HITRUST Risk-Based, Two-Year Certification is a reliable assurance that MTM takes compliance and information risk management seriously."