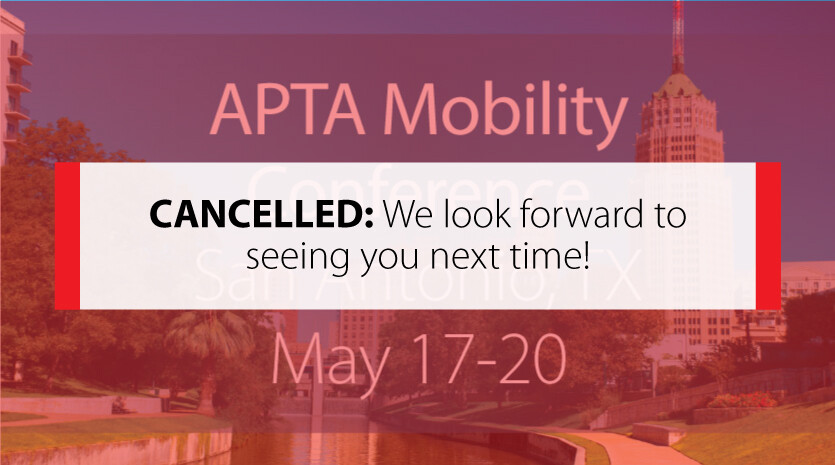 Cancelled: APTA Mobility Conference
Due to the COVID-19 pandemic, the APTA Mobility Conference has been cancelled.
This year, the American Public Transit Association (APTA) is hosting their Mobility Conference, in beautiful San Antonio. If you're heading there to participate, make sure to stop by our booth during exhibition hours to learn how MTM Transit can provide solutions to all of your transportation problems. This conference is a great opportunity for public transit systems and stakeholders to exchange innovative ideas, address the critical challenges facing bus and paratransit systems, and explore the changing environment of today's mobility landscape.
See you there!
Event Details
When: May 17-20
Where: Marriott Rivercenter, San Antonio, Texas
About: APTA is the leading force in advancing public transportation. The organization's Mobility Conference is a technical educational program covering operations and maintenance, accessibility and paratransit, integrated mobility and transformative technology, first- and last-mile transportation, safety and security, planning and sustainability, funding and finance, capital programs, procurement, and workforce development.