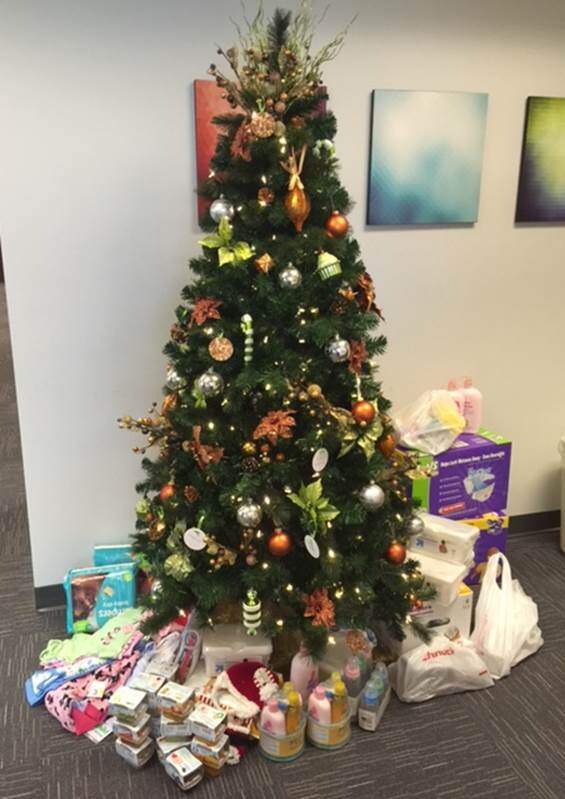 Client Services Gives to Nurses for Newborns
The Client Services and Business Development teams brought in baby food, clothes, and care essentials to benefit Nurses for Newborns.
The departments came together to engage in a community outreach project during the holiday time. The donations will benefit the Nurses for Newborns Foundation, which provides a safety net for at-risk families to prevent infant mortality, child abuse, and neglect by providing in-home nursing visits which promote healthcare, education, and positive parenting skills. The organization provides a wide variety of vital services depending on the specific needs of each family and newborn they work with. They tailor their visits to assist with the various risk factors of each client, including poverty, depression, violence, education, and medically fragile babies.
Client Services' donations will go to families in need of basic necessities to manage day to day care of their babies. They were able to collect a wide range of items from the foundation's wish list. This year they will donate over 380 diapers, almost 100 jars of baby food, 21 onesies, 480 baby wipes, 8 outfits, 5 blankets, as well as many other baby essentials. Their generosity will touch many lives!