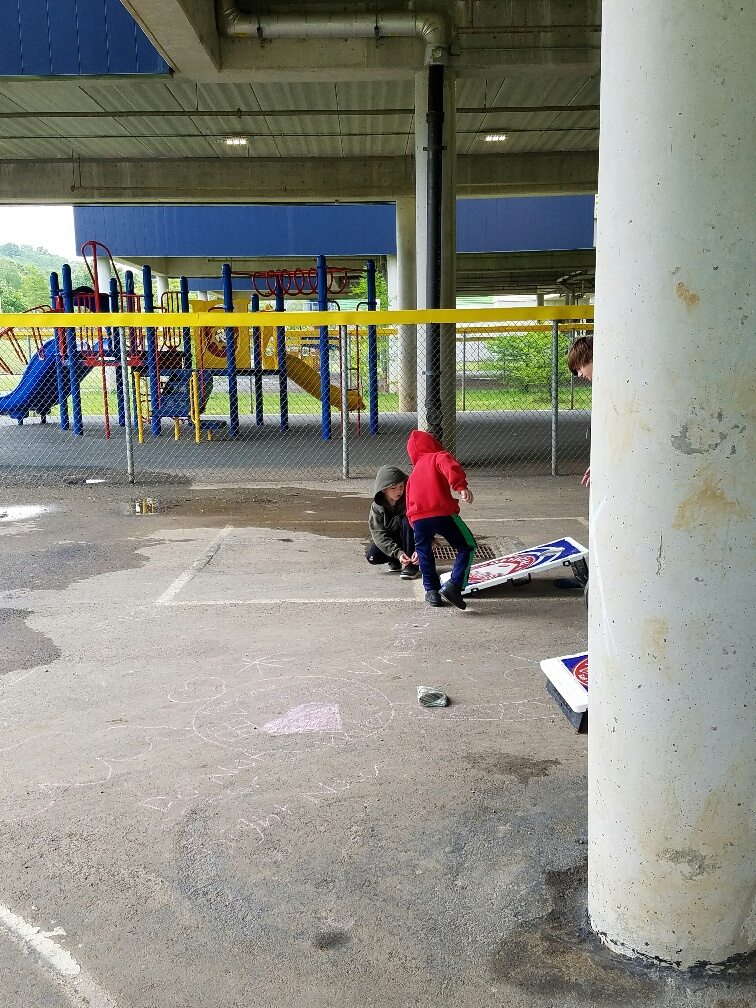 Cincinnati Community Field Day
MTM Education, Training, and Outreach team members partook in Cincinnati's Community Field Day this year. This second Saturday in May brought a wide blitz of programs and volunteer activities to surrounding community members. Sponsored by UnitedHealthcare and hosted by Riverview East Academy, the event provided  a variety of activities for children, and educational opportunities for family members about resources around them.
While younger ones participated in sack races and whiffleball and basketball games, Valerie Hawn, UHC Relationship Specialist and ETO Coordinator Sunja Bennett talked with around 30 guests inquiring at the UHC table into health plan and transportation information. Plenty of other various community agencies were also on site to share their information and services as well. The weather wasn't the greatest, but that didn't prevent Eli's BBQ employees from cooking burgers and hot dogs for the crowd! The event offered all the above from 9 a.m. until 1 p.m., when all were filled with new knowledge and plenty of food. Community Field Day served as a great opportunity for locals to get information on nearby resources.