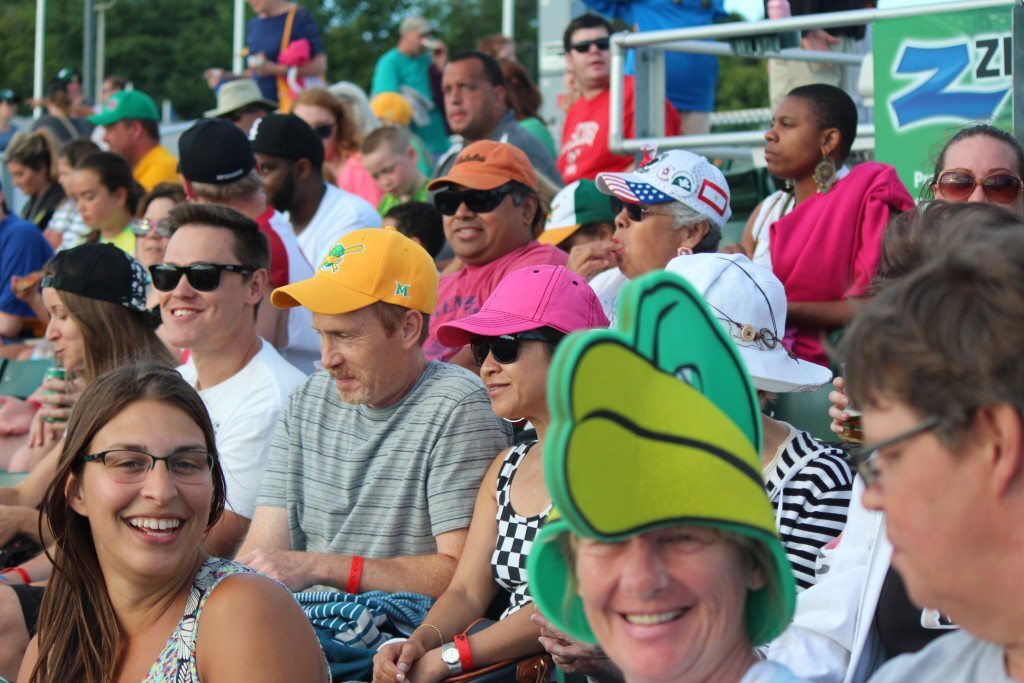 Employee Summer Bonding Activities
The MTM family culture is prevalent throughout all of our offices nationwide, each relaying it to the members we serve with their own special feel. It's important to us as a corporation to foster that feel through employee engagement opportunities outside of work. Two of our employee bases, in Minnesota and Wisconsin, recently partook in some fun summer bonding activities to do just that.
MTM Minnesota's "Fun Committee" took advantage of the summer season by hosting 78 employees and guests, plenty of food, and awesome prizes at a Summer Picnic event. Staff gathered together at Lorraine Park in South St. Paul, despite rain. Children played in puddles and held water balloon fights while adults gathered under dry shelter and shared conversation. Plenty of chicken, hot dogs, watermelon, chips, and drinks were had by all. Attendance prizes like Minnesota Twins tickets, St. Paul Saints tickets, a pair of Valleyfair tickets, gift baskets, were given out as well!
MTM Wisconsin rallied 67 employees and family members for a Madison Mallards game on Friday, July 8th against the Wisconsin Woodchucks. MTM took over the "TDS Triple Play Club," where seats right next to third base included all you can eat ballpark foods like burgers, brats, and hot dogs, soda, iced tea, and lemonade. Each ticket also included vouchers that could be used for draught beer or children's games. Many employees took the opportunity to bring their families to the event and introduce them to coworkers! The night at the ballpark served as a thank-you for great success in MTM Wisconsin operations.