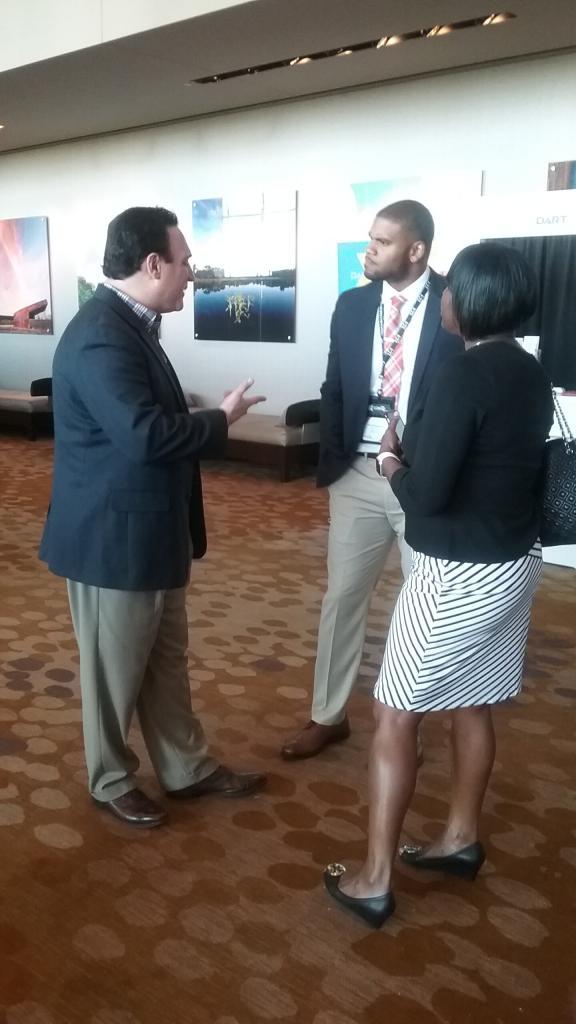 MTM at the Conference of Minority Transportation Officials
The 45th National Meeting & Training Conference of Minority Transportation Officials (COMTO) was held in Dallas, Texas last week.  COMTO is one of few multi-modal minority transportation advocacy organizations.  Kim Clark, RVP of Operations at MTM, and Lisa Sanders, Florida Program Director, took the opportunity to discuss transportation advances in the private and public sector at this year's event.
COMTO invests in tomorrow's leaders by hosting a scholarship luncheon, honoring scholars and rewarding them for their accomplishments. In this way conference officials engage youth in seeking opportunities in transportation. MTM representatives Kim and Lisa attended the luncheon, as well as several workshops each day on Disadvantaged Business Enterprise, leadership, transportation policy, multi-modalism, and more. MTM is grateful to maintain passionate employees who are able to participate in such advocacy!