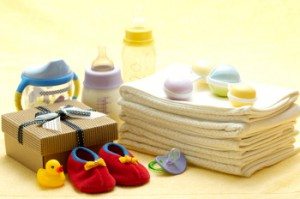 Magnolia Health Baby Shower
MTM employees went above and beyond the call of customer service last month in teaming up with our Magnolia Health client in Mississippi. Transportation was coordinated for expecting mothers on the health plan to a baby shower thrown for them to receive products and services they'd need during their pregnancies. Magnolia Health sent out information to their members about the shower and collected RSVPs of those who were interested in attending. The MTM team got a hold of the RSVP list and jumped on the opportunity to conduct outreach to arrange transportation with each of the expecting mothers. Each received phone calls from Customer Service Representatives who set up rides for them to attend the shower that would give them financial, emotional, and physical relief.
During the special event, we heard from Magnolia Health that one of the members in attendance expressed overwhelming feelings of gratitude: "A member you transported broke down crying during the shower. She shared with us how she had a series of losses & had given up on God because she thought he had given up on her.  She was pregnant & alone. She said that she came to the shower with nothing & left with more than she thought she ever could. MTM is directly responsible for this success. You are greatly appreciated!"– Tekemia Latham, Magnolia
Magnolia Health continuously expressed their excitement to continue working with MTM.