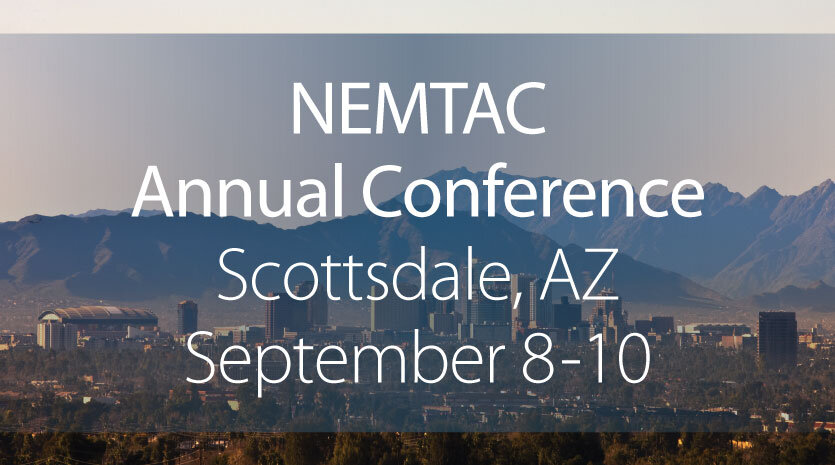 Reveal Exhibiting at the Inaugural NEMTAC Annual Conference
MTM's affiliate company Reveal is excited to attend the inaugural session of the first national conference solely dedicated to the non-emergency medical transportation (NEMT) industry! The Non-Emergency Medical Transportation Accreditation Commission (NEMTAC) is a non-profit healthcare organization dedicated to championing standards and best practices for the provision of NEMT services. If you're heading to Scottsdale to participate in NEMTAC's First Annual Conference, make sure to stop by Reveal's booth to learn about their innovative NEMT dispatch software solutions.
See you in Scottsdale!
Event Details
When: September 8 – 10
Where: Talking Stick Resort & Casino, Scottsdale, Arizona
About: NEMTAC is dedicated to ensuring safe medical transportation and has a role in the establishment of American National Standards that affect the NEMT industry. The inaugural NEMTAC Conference will cover a variety of topics, including high quality customer care, safe vehicle operations, life safety, and ethical business practices.