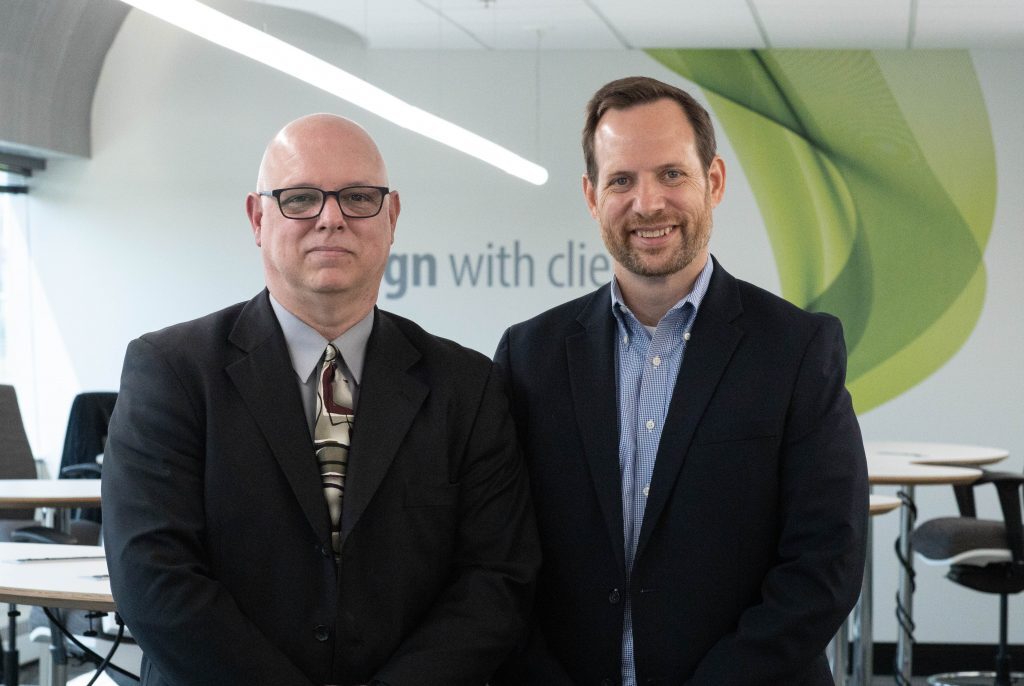 MTM Appoints Rick Holbrook as CTO and Tim Kessler as COO
Following a months-long search, MTM is excited to announce that we are expanding our executive team with the hiring of two new C-suite leaders: Chief Technology Officer (CTO) Rick Holbrook and Chief Operating Officer (COO) Tim Kessler. Based out of our headquarters in St. Louis, Missouri, these newly created positions enhance MTM's executive leadership team to further our strategic goals around operational excellence, technology, and innovation.
"Rick and Tim are both visionaries and transformational leaders who add enormous value to the MTM organization, helping us focus on operational excellence and technology delivery—two important goals we always have in mind," said MTM President and CEO Alaina Maciá. "Their extensive experience in their respective fields, innovative thinking, and passion for continuous improvement will help take our operations to the next level."
CTO Rick Holbrook brings to MTM nearly 35 years of experience leading technology functions for organizations in the healthcare industry. Most recently, Rick served as CEO for the Washington, DC-based ViiMed, Inc., providing strategic and creative thought leadership for the technology-driven start-up. Prior to that, he spent 10 years as Executive Vice President of Operations and CTO for GetWellNetwork, a cloud-based solution for patient engagement, and 20 years as Senior Vice President for Cerner Corporation, where he led architecture infrastructure. Rick holds his bachelor's of science degree in computer science and psychology, with a bachelor's of arts degree in business management. As CTO, Rick leads MTM's technology-driven business solutions, and in particular, delivers the ongoing development of our proprietary non-emergency medical transportation (NEMT) scheduling platform, Reveal. As the leader of MTM's high performing IT team, Rick provides true vision for future technology enhancements and investments, ensuring a seamless digital experience for stakeholders.
"Rick is an energetic, strategic, and driven IT leader," Maciá said. "In past roles, he has helped companies improve their technology platforms to deliver an excellent user experience through configurable, scalable technology. Leveraging this experience, Rick will ensure our IT roadmap is efficient and executed reliably into the future."
COO Tim Kessler is a St. Louis native with more than 20 years of experience leading large organizations with technology-focused departments, like Ascension, Express Scripts, and CitiGroup. In his most recent role as Vice President of Product for Ascension, he was responsible for technology product leadership and strategy. Tim earned his bachelor's of science degree in business administration and management information systems from Saint Louis University. As COO, Tim is responsible for driving business growth, ensuring quality and compliance, and ensuring stakeholder satisfaction and continuous service improvement. Through his oversight, MTM's operational departments—including our contact center, logistics, quality and compliance, and implementation teams—operate successfully and efficiently to the satisfaction of clients and their customers.
"Tim's experience and savviness in operational performance, technology, and healthcare-related services will uphold MTM's place as a trusted partner and industry leader," Maciá said. "His background and abilities will serve us well as we continue to implement streamlined processes through technology enablement. I look forward to Tim challenging our traditional way of thinking to help us continue innovating in the NEMT market."
Welcome to MTM, Rick and Tim!