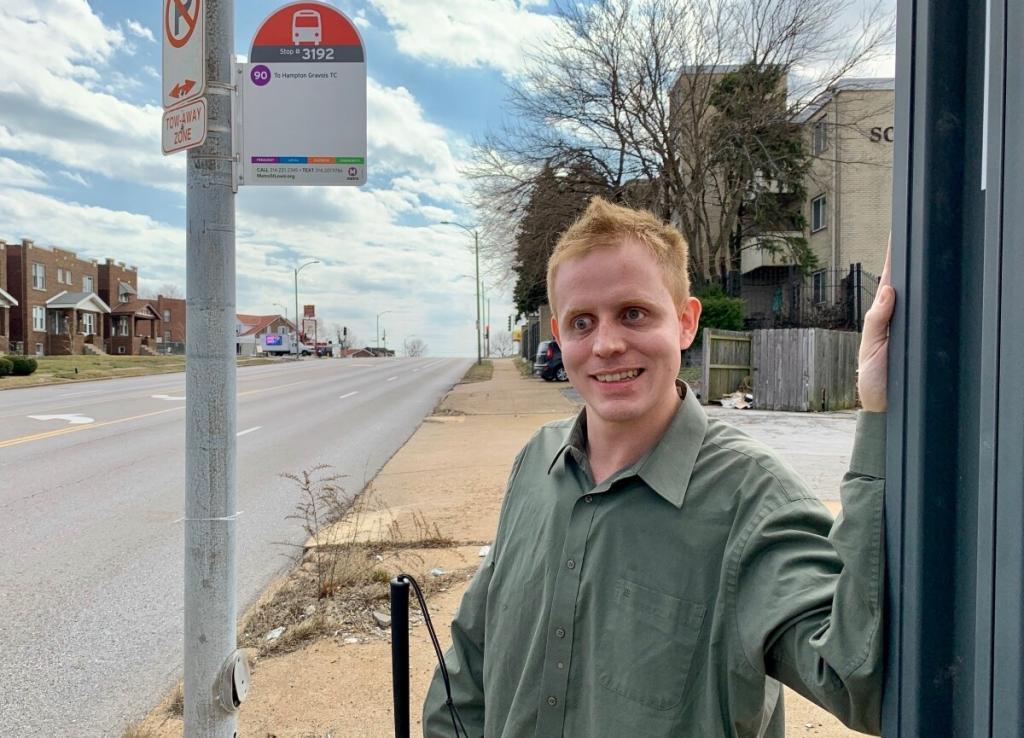 Meet Everett, an MTM Travel Trainee from St. Louis
MTM is proud to partner with St. Louis Metro to promote travel independence in the St. Louis area. On behalf of St. Louis Metro and Bi-State Development, MTM's nine Metro-dedicated staff conduct approximately 3,700 eligibility assessments, conduct 150 travel training sessions, and process 2,600 reduced fare applications per year. Our local team has made an incredible impact on many St. Louisans who, in the past, have been unable to navigate the MetroBus and MetroLink systems.
One of those St. Louisans is Everett, who moved to the area just a few months ago and wanted to learn how to get around his new city. That's where Klaus, one of MTM's dedicated travel trainers in our St. Louis operations, came in. Klaus has partnered with Everett to help him reach his travel goals through helpful tools like a tactile map, as well as one-on-one personalized travel training for the transit routes in his neighborhood.
"We tailor our travel training program to the needs of each individual rider. Everyone is unique," Klaus said. "For Everett, since he is new to St. Louis, it was important to not only get him familiar with how to use the Metro Transit system, but also with his neighborhood. We covered everything from how to use MetroBus and MetroLink, to how to navigate the streets in Everett's neighborhood and find different bus stop options so he can easily access the transit system. And, also how to adjust when things don't go perfect, like a failure in technology or if you take the wrong angle when crossing a street."
Click here to read the full profile on Everett's travel training success put together by the St. Louis Metro team!