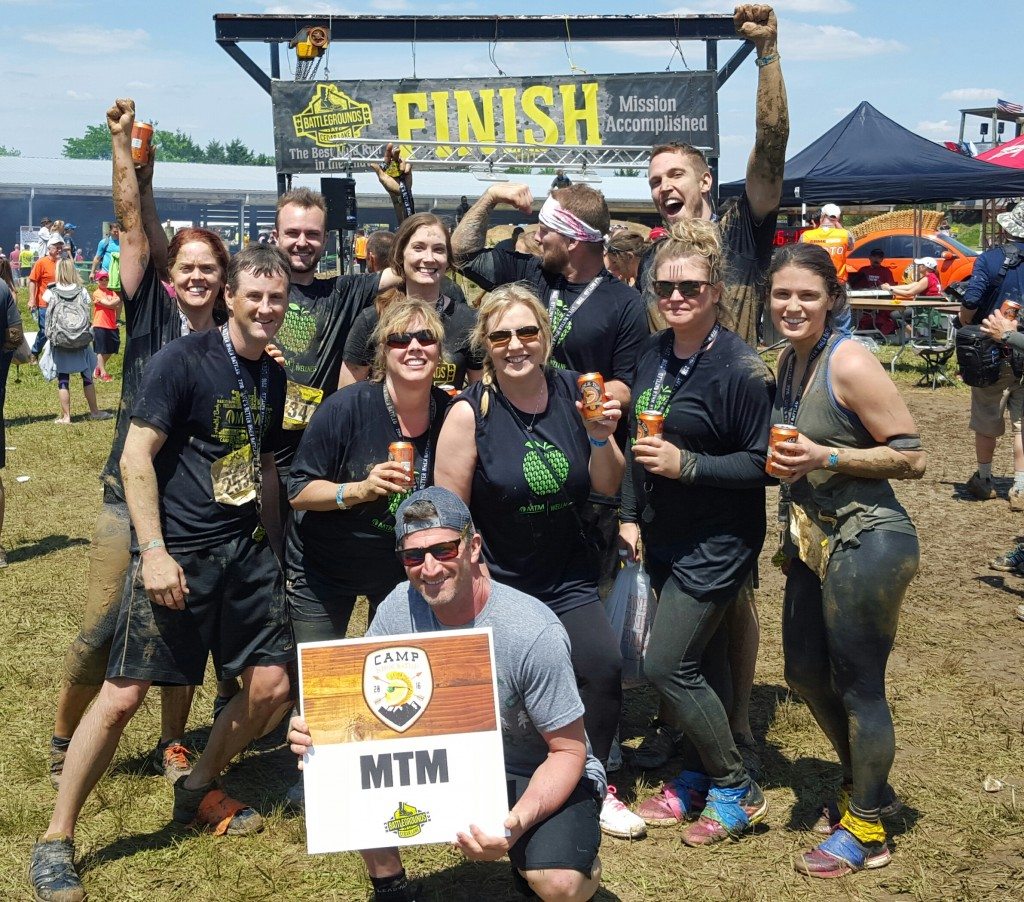 MTM Takes on The Battleground Mud Run
Last Saturday, May 21st, Lake St. Louis employees completed The Battlegrounds Mud Run, St. Louis' largest permanent mud run course with 30+ military-themed obstacles!
Coworkers prepared for the event by duct-taping shoes (to ensure the mud wouldn't take them off), by marking one another with bib racing numbers, and discussing strategies. At high noon, over 30 employees took off together in matching MTM Wellness shirts for either the 5K or 5 mile course, completing 31 muddy obstacles throughout. Teamwork was on full display as coworkers pushed each other mentally and physically through mud pits, over towering walls and hills, under barbed wire, and many other types of obstacles.
The finish line celebration grew as more MTM staff crossed it. Obstacle techniques and celebratory high fives were shared by all, in addition to a great sense of accomplishment. The Battlegrounds provided opportunities to donate old, muddy, shoes afterwards, to purchase food and beverages, and participate in fun activities thanks to vendors on the festival site. The organizations also collected cans for Operations Food Search. The event was greatly enjoyed by all who participated and supported! It served as a great team-building activity and let coworkers from different departments meet for the first time and compete together. Thanks to Wellness Director Chris Mileski for putting together another fun opportunity to engage in physical fitness!