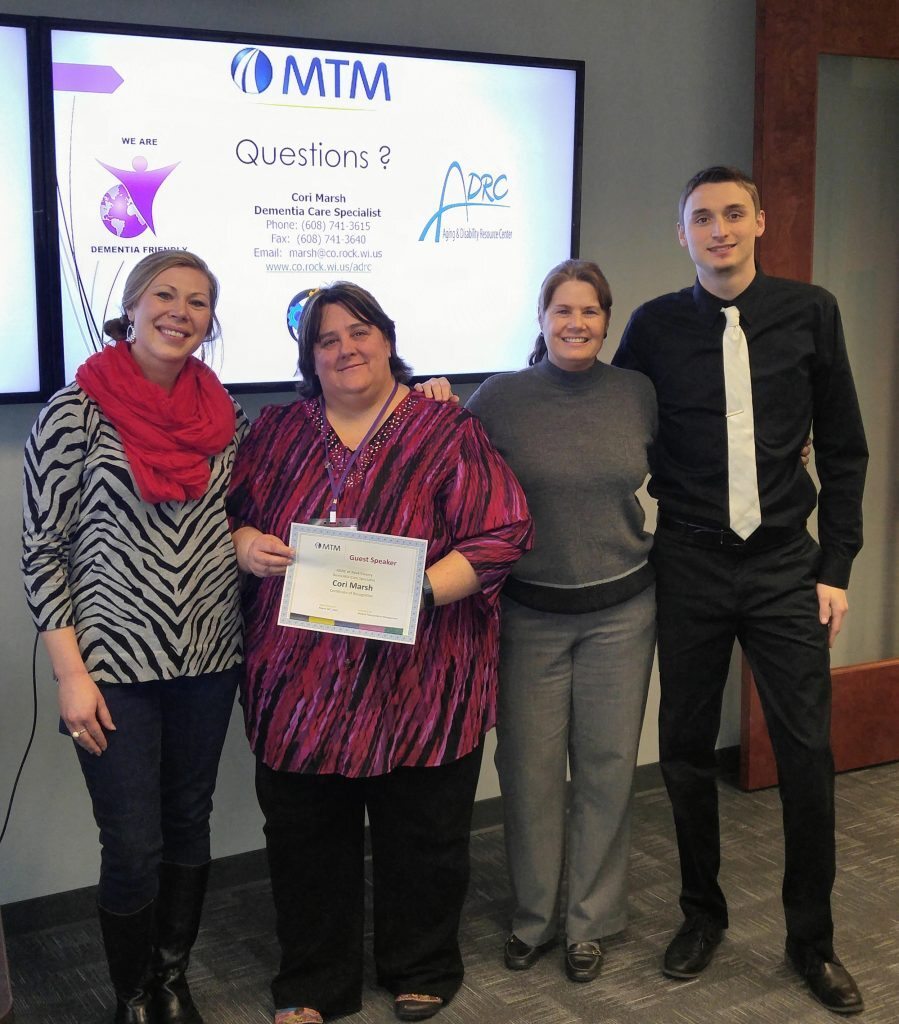 A Dementia Friendly MTM Wisconsin
MTM Wisconsin took a big step towards becoming dementia friendly last month by hosting Cori Marsh, Dementia Care Specialist with Rock County Aging and Disability Resource Center (ADRC) on March 23rd and 24th. Cori proved actively committed to educating MTM employees by offering six 1-hour presentations to employees.  Her topics included a platform of information regarding:
Alzheimer's disease and dementia
Tips for recognizing when a caller may have dementia or memory loss
Ways to communicate effectively by phone with a caller who may have dementia or memory loss
Dementia friendly initiatives in Wisconsin and why they're important
Cori's extensive experience working with memory loss in hospitals and long term care and community settings provided her with great wisdom and proficiency in her presenting.  Her time working in a call center provided her an ability to engage her audience through self-identification.
MTM Wisconsin is grateful to have the opportunity to learn about the effects of dementia and memory loss, and to partner with Cori to become a more dementia friendly Wisconsin.