Technology & Operations Consulting
With the right consultant, transit agencies can seamlessly introduce efficiency, effectiveness, and profitability into a system's overall operations and approach to technology.
MTM is proud to partner with transit agencies to provide operations and technology consultations that assess your operating processes and procedures, make recommendations for improvements, and provide ongoing assistance to implement new solutions for logistics management. Our ultimate goal is simple: to develop a positive, collaborative relationship and long-term partnership that helps you improve your approach to overall transit system management.
Our Expert Consulting Team
MTM's consulting team is comprised of the transit industry's leading software experts, with a combined more than 50 years of transportation operations and technology management with transit systems and technology providers of all sizes. Led by Vice President of Information Technology Heather Pekar and Senior Manager of Logistics Technology John Overton, our consultants are collaborative and driven to execute. Each consultant focuses on integrating, enhancing, and fine-tuning operations and logistics technology to ensure results for our clients, leveraging their expertise with platforms such as Trapeze, StrataGen, FleetFocus, and more to identify the best solutions based on your individual needs.
Operations Consulting
From high level, short-term evaluations to in depth, long-term assessments, MTM's consulting team analyzes your transit operations to help you establish operational proficiency and safe, timely service. Based on best practices developed through our more than 20 years of experience managing high quality transportation services nationwide, our experts review your day-to-day activities to uncover efficiency and quality issues.
Our approach to consulting utilizes a five-step model:
Understanding

Our consultants begin by meeting with your management and supervisory staff to identify goals, assess usage issues and patterns, and understand actual vs. target metrics, allowing us to fully understand current system needs and develop a plan of action.

Observation

Next, our consultants observe your operations in action and interview support staff such as drivers and dispatchers about issues they see on a day-to-day basis. Our review and assessment can include a wide variety of operational areas based on your specific needs and goals, including overall management structure; technology utilization; safety and training practices; maintenance and inspection procedures and audits; scheduling, dispatching, and runcutting processes; security features; Federal Transit Administration (FTA) and National Transit Database (NTD) reporting compliance; route analysis; performance audits; passenger counts; and overall system properties and settings.

Recommendation

Utilizing the observations and assessments made in step two, our consultants develop a comprehensive report of their findings. The report outlines each of the observations made, highlighting underutilized and mismanaged aspects of your operation; identifying problems and recurring trends; making recommendations for changes, including new technology or additional features of existing technology that could be useful for your operations; and proposing configuration, roll-out, and implementation timelines.

Review

After the report is complete, our consultants again meet with your management and supervisory staff for an engaging conversation regarding our recommended solutions and changes. MTM guides you through the entire report, reviewing and explaining our suggestions, itemizing proposed follow-up actions, and answering any questions you may have. This one-on-one time involves our clients in the process, allowing you to provide feedback, insight, and direction into our findings.

Project Management

If your agency would like additional consultation as you implement our suggested changes, our consultants and leadership team are also available for ongoing implementation, project management, and follow-up reviews at periodic intervals. This value-added service ensures your organization receives the most out of our time spent with your operations, offering support and guidance as we work together to continually improve your community's transit service and lower overall costs.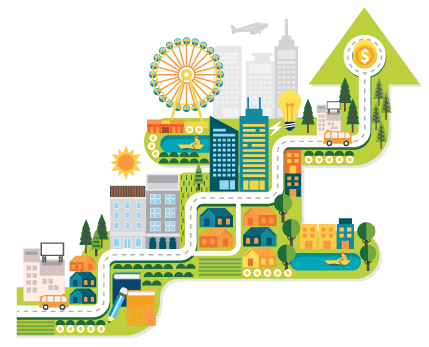 Technology is the biggest influencing factor for efficiency in a transit operation. MTM is committed to enhancing your agency's use of technology, helping you provide the high quality, safest, and timeliest service to passengers.
Whether you already have a technology suite in place or you need recommendations for a new software package, our expert consultants spend time in the field analyzing your current operations to recommend the best systems to help your services run more efficiently. Our transit technology consultants utilize the findings of their operations assessments to identify industry-leading technology for integration into your operations. If you already have effective technology in place, we can also analyze your use of the technology to determine underutilized features and add-ons that could be of benefit to your system, staff, and passengers.
Following our technology recommendations, our consultants are also available to help you make the most of your investment by:
Negotiating fair rates for new systems and software directly with the technology provider
Leading the implementation of new software and/or features and add-ons
Integrating your new technology with existing software as necessary
Training support staff such as schedulers and dispatchers to fully utilize the system
Overseeing periodic upgrades and updates to software
Creating customized reporting packages based on your key performance indicators to help optimize service