Are you looking for an opportunity to enhance your skills with a company that believes in giving back?
Are you willing to put in 110% for at least 10 weeks while pursuing your bachelor's degree or MBA? MTM's Internship Program could be the right fit for you!
At MTM, we value the spirit of innovation that interns bring to our organization. We rely on interns to bring a fresh perspective to projects that directly improve our operations nationwide. Our Internship Program provides an elite opportunity for top students to explore fields of interest like Marketing, Accounting, Finance, Risk Management, and Legal. Apply today to become part of a company that believes in giving interns the career development tools and job enrichment opportunities they need to grow into valued leaders!
MTM's Internship Program offers:
Competitive pay
Impactful assignments that drive business results
Professional development
Cross-functional business challenges
Mentorship
Networking
Executive speaking series
Social engagement and team building
Community outreach opportunities
The opportunity for a full-time position after graduation, or potential return for an additional internship
Who are we looking for?
All juniors or seniors currently enrolled in an undergraduate or graduate degree program, or graduated within the past year
Maintain a cumulative GPA of 3.0 or above
Are authorized to work in the U.S. without sponsorship or a visa
Display impressive academic and extracurricular qualifications
Exhibit leadership skills and the ability to drive change
Show innovative thinking and thoughtful risk-taking
Demonstrate a desire to form partnerships across the organization
Have excellent communication skills
What internships are available?
MTM is seeking interns to support the following departments:
Risk Management
Marketing
Accounting
Legal
Finance
Apply Online
All of our internship positions are full for now. Stay tuned for opportunities in future sessions!
My time as an Employee Growth and Engagement intern at MTM has been truly rewarding. I have been able to work with a team of competent and encouraging individuals who have not only embraced me as a part of their team, but have been willing to utilize my input and ideas toward the projects that they have been working on. This has been an invaluable opportunity in which I have had the chance to apply theories and concepts that I have learned in the classroom to actual workplace situations. I highly recommend MTM's internship experience to any individuals that are seeking hands-on experience in an environment that is geared toward developing their interns into successful future professionals.
Janna Locke, Employee Growth & Engagement Intern, Spring 2016
I had an outstanding semester as the People and Culture intern at MTM and wouldn't trade the practical experience I gained there for the world. While at MTM, I was given the freedom to make my own decisions, work with the portions of Human Resources that most interested me, and gain experience I could have never gotten in a classroom. During the spring 2016 semester, I was given the opportunity to spend time with various managers and directors to understand all of the moving parts that make MTM so successful. I was also able to aid the recruitment team with filling multiple entry-level positions across the country, help the benefits team to complete FMLA paperwork and investigate unemployment claims, lead the People & Culture team in raising money for the 2016 Heart Walk, assist in internal audits to ensure we maintained our URAC accreditation, and learn laws and regulations in various different states along the way. When I was at MTM, my time was spent as an active member of a team and I recommend this experience to anyone who has the opportunity to enjoy it, and learn from it, as much as I did.
Keilah Wilson, People & Culture Intern, Spring 2016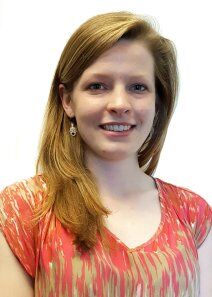 This internship has taught me so much about the healthcare industry and the intricacies of establishing a pilot program, as well as valuable life lessons. From having the freedom to approach tasks from my own perspective, to being loaned books to expand understanding, working for Dr. Sebben has struck the perfect balance of mentorship and autonomy. Moreover, it is so motivating to be working on projects that make a positive difference in peoples' lives.

Helen Farnan, Summer 2016 HCBS Intern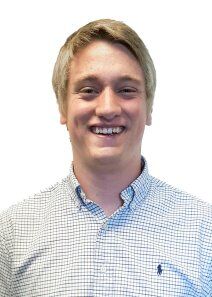 During my internship at MTM, I learned countless things about how business works, and about just operating in an office in general. I performed several important tasks specific to my Risk Management field, including insurance audits and loss runs, but also learned how to collaborate with other departments, such as the finance and contracts departments, to get certain tasks done. MTM has given me the tools to be a successful professional, but also gave me these tools in a laid-back, fun environment in which everyone genuinely enjoys working. I would highly recommend this experience to anyone pursuing a career in any field, as at MTM there is something for everyone.
Bradley Kummer, Summer 2016 Risk Management Intern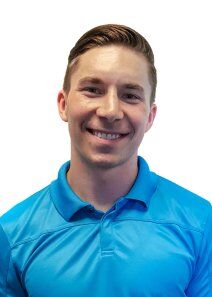 I have about half a dozen internships under my belt and this has by far been the most beneficial. Interns are usually treated as a sub-species in an organization, and it was a breath of fresh air to be treated as a fellow human. MTM has exceeded my expectations and allowed me to focus my energy to help the wellness department get closer to becoming what it will one day be.
Houston Southard, Summer 2016 Wellness Intern
Equal Opportunity Employer: Minorities / Women / Veterans / Disabled