Consider a Career at MTM
From entry level customer service positions, to challenging technology and leadership roles, MTM offers a wealth of employment opportunities. Our corporate culture promotes healthy living, excellent work-home life balance, and strategic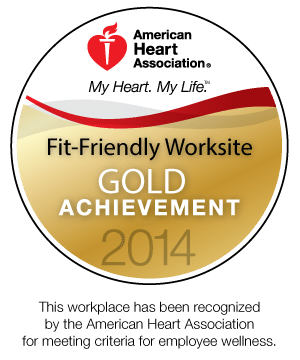 career advancement opportunities in a rewarding work environment where you will make a positive impact in your community and beyond. In particular, MTM is committed to providing physical activity and wellness opportunities for our employees, and we have been recognized as a Gold Level Recipient of the American Heart Association's Fit-Friendly Worksites Recognition program.
As an employer, MTM offers excellent benefits and welcomes diversity; we are an affirmative action and equal opportunity employer. We invite you to apply for any of our open positions and look forward to providing you an opportunity to develop your career as a member of our team.
MTM Benefits:




Health Insurance
Dental Insurance
Vision Insurance
Life Insurance
Retirement Benefits (401K)
Paid Time Off, Short-Term and Long-Term Disability
Paid Holidays
Employee Assistance Programs

Application Process




Submit your application for the position(s) you are interested. You can apply for as many positions as you are interested in and qualified for.
You will receive an immediate notice that your information was received.
MTM's Human Resources Department will review your résumé against current job openings. If there appears to be a good fit, a staff member will contact you to discuss the details.
Your information will remain in the MTM database for 12 months.